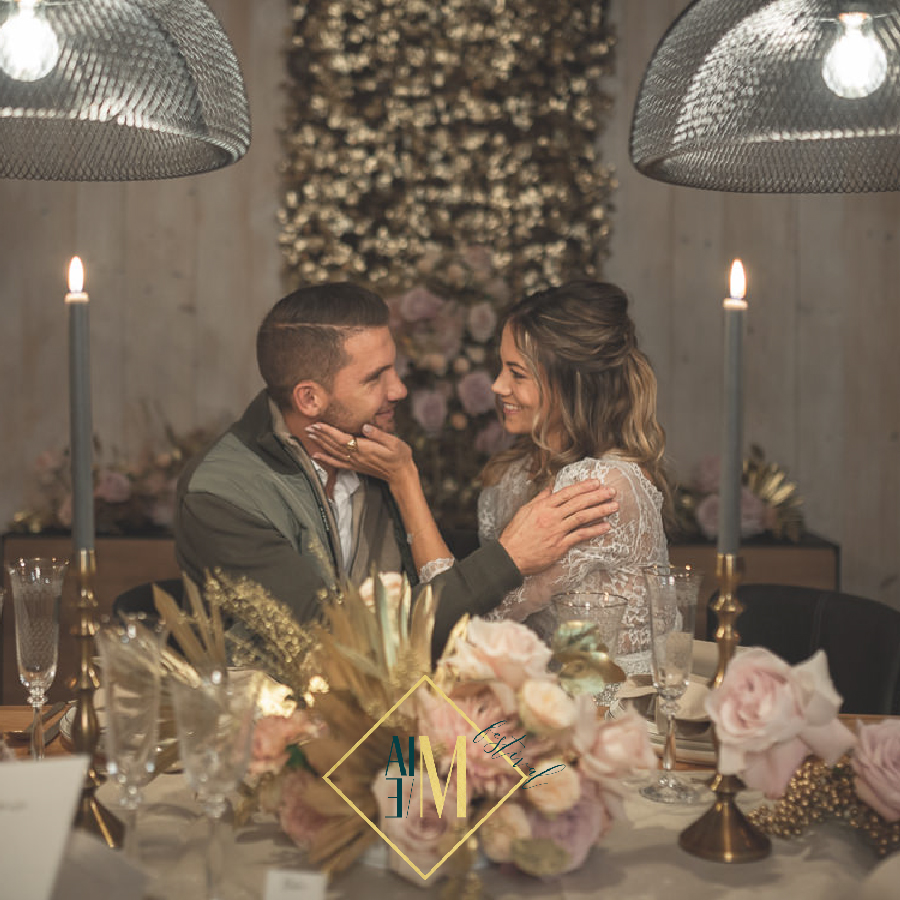 First of all, I wish you health and love, happiness, beautiful perspectives, and infinite horizons, a happy 2021. In the hope that 2021 will be your year, better than 2020, it will allow us to erase the pain and move forward!
As I called it in November, « COVID OU LE SUICIDE PROFESSIONNEL ET SOCIAL ». This virus will have made us see it of all colors and made us suffer enormously. Like, I was telling you, I'm proud to have managed to work hard and keep my sense. I was telling you about all the others who are struggling, but we don't talk about them very much…
I was also telling you about my fear for the new year. Having to take more marriages to make up for this year's losses. But will that be enough? The reality is that this year has been difficult not only from a financial point of view but also from a social point of view. I continue to believe that contact and sharing are essential drivers for a "normal" life. The human being is not just for me, but for many other occupations, the main source of income. It is also the essence of social interactions.
MY HOPES FOR 2021
So I hope that in 2021, we can quickly resume life in the community and that marriages and love, friendship, and sharing will be there. I hope that we can all, once again, discuss and share a positive outlook for the new year. When I say all of them, I am not talking about the general population, but especially the independents. They had a pivotal year. They had to go above and beyond, improvising and adapting more than ever before.
As you know, people with independent status have been particularly affected by the crisis… Of course, aid has been granted, but if I want to be honest, I admit that this is not enough. This may be enough to fill the fridges, but not our hearts and our personal satisfaction. So I appeal to you, I invite you to support ALL independent people as you can. By sharing on social networks, by calling on their services, by inviting you to a coffee or a drink. Let them know that they also exist and that they are indispensable for the smooth running of your daily life!
For this New Year, I would first like to extend to you my best wishes for this New Year. Second, I invite you to exchange with your neighbour, to exchange about everything and anything, with your neighbour, the cashier, the waitress or the hairdresser. I also invite you to rethink your list of providers for the different services you may need.
MY SOLUTION: THE FESTIVAL J-9!!!
Speaking of service providers, Emmanuelle Cavigelliand I thought of something else. We've never seen it before. We created the first e-show. It is the 9th and 10th of January that will take place from your sofa the aimefestival It is an event 100% digital and 100% free. It is addressed to all future married. Straight, gay, at 2, at 3 , we don't care, you are welcome. This event will allow you to meet 22 wedding enthusiasts who will present their work to you, in order to be referred for D-Day. I tell you about it on our Instagram page. Subscribe, like, and save posts so you can easily find all the information. If you wish to have more information, do not hesitate to ask your question here or to contact me directly on the website.
This is where I leave you, hoping that my words will have spoken to you and that they will have an effect on you. It's not just a question of empty words, but I really invite you to support the local traders and the independents who have decided to follow their own path and go to the end of their dreams!
FINAL WORDS FOR 2020
So I wish you again and sincerely a Happy New Year 2021, hoping with all my heart that it will be full of adventures, this time out of our four walls and surrounded by a large number of people!