Surfer Paradise Love – In the middle of Aquitaine
The inspiring Surfer Paradise session took place on a beautiful day on the Grand Croc beach near Cap Ferret. Some people certainly know Arcachon, it's not that far away. We're also very close to Bordeaux and Les Landes. It's difficult to access, we walked more than a kilometer, carrying all the decoration and equipment.
But after this sporty walk during which I got to know our beautiful married couple, we manage to reach the ocean. Toes in the sand, surrounded by pine trees, and in the distance a magnificent view of the ocean, I feel alive again. The ceremony is held on the beach while the sunsets. A chain of small multicoloured ribbons is stretched between two wooden tipis.
The bohemian decoration gives to this moment a relaxing and chic side. Who wouldn't like to bask in cozy cushions as you watch the ocean and the beach as far as the eye can see? A romantic dinner in bonus, and cool beers… paradise!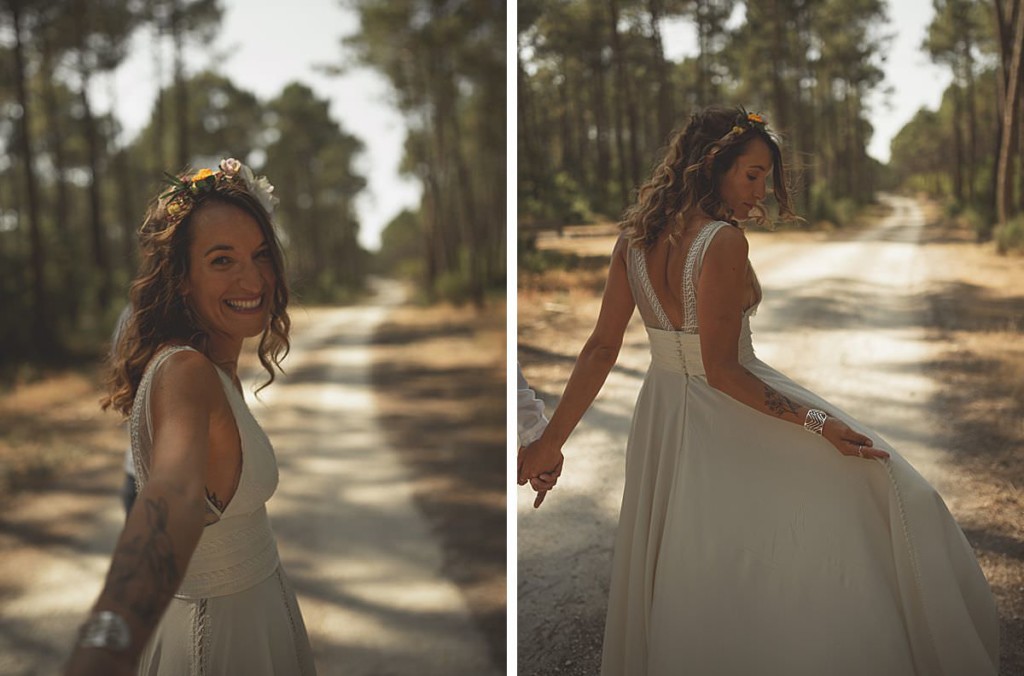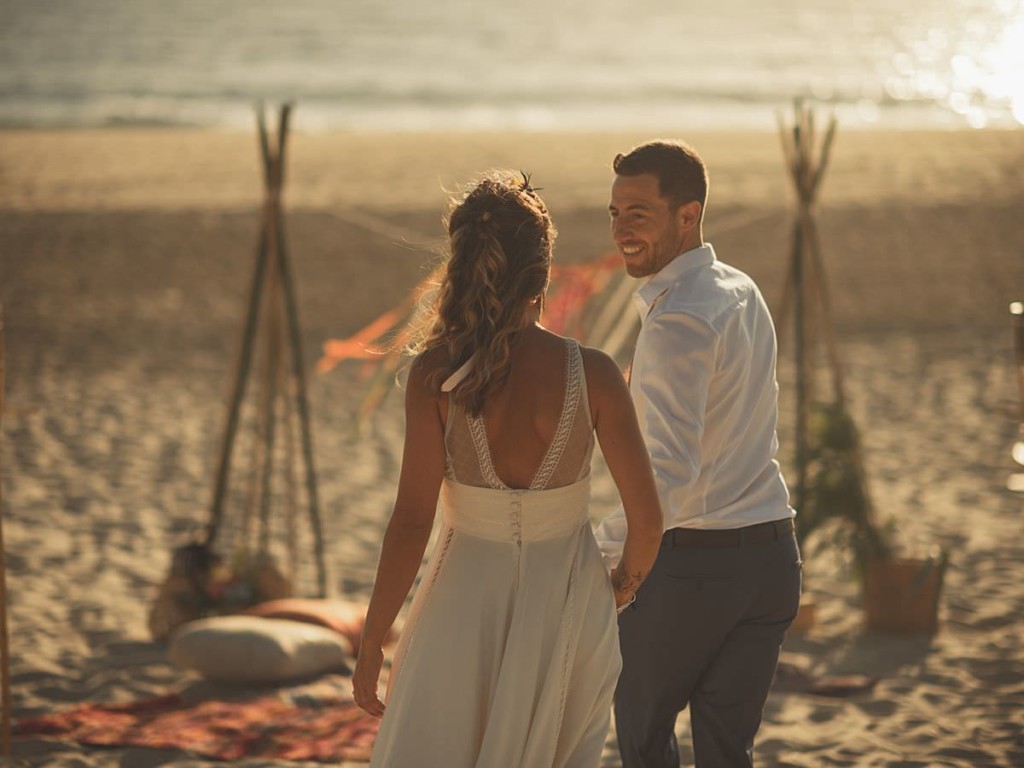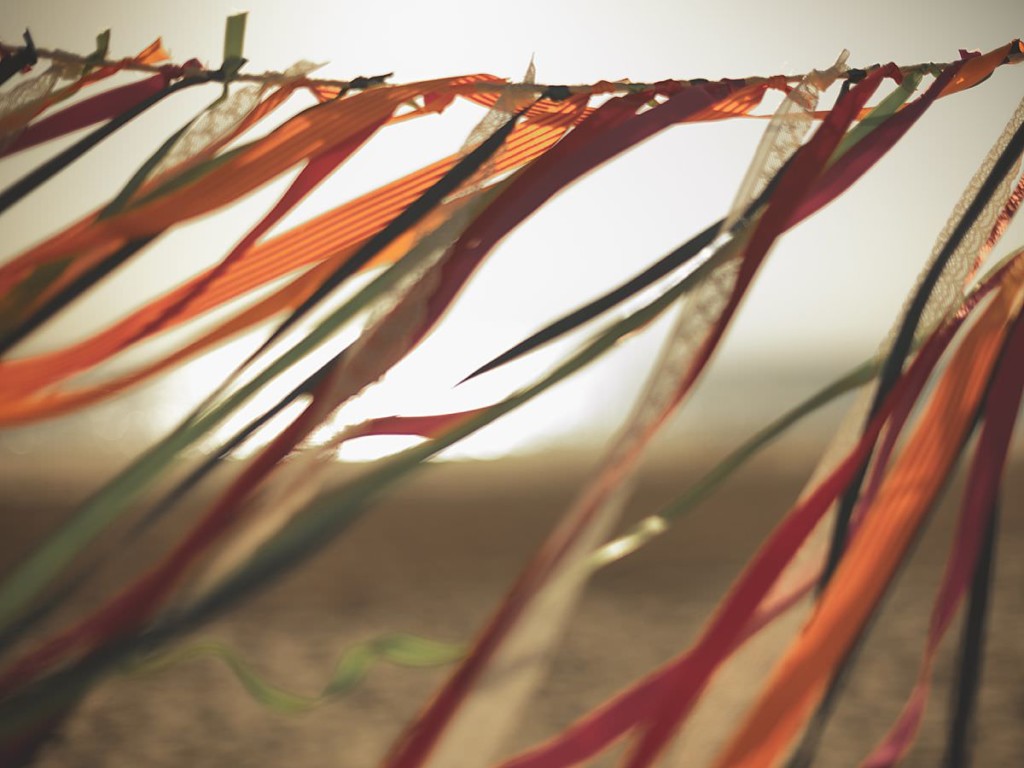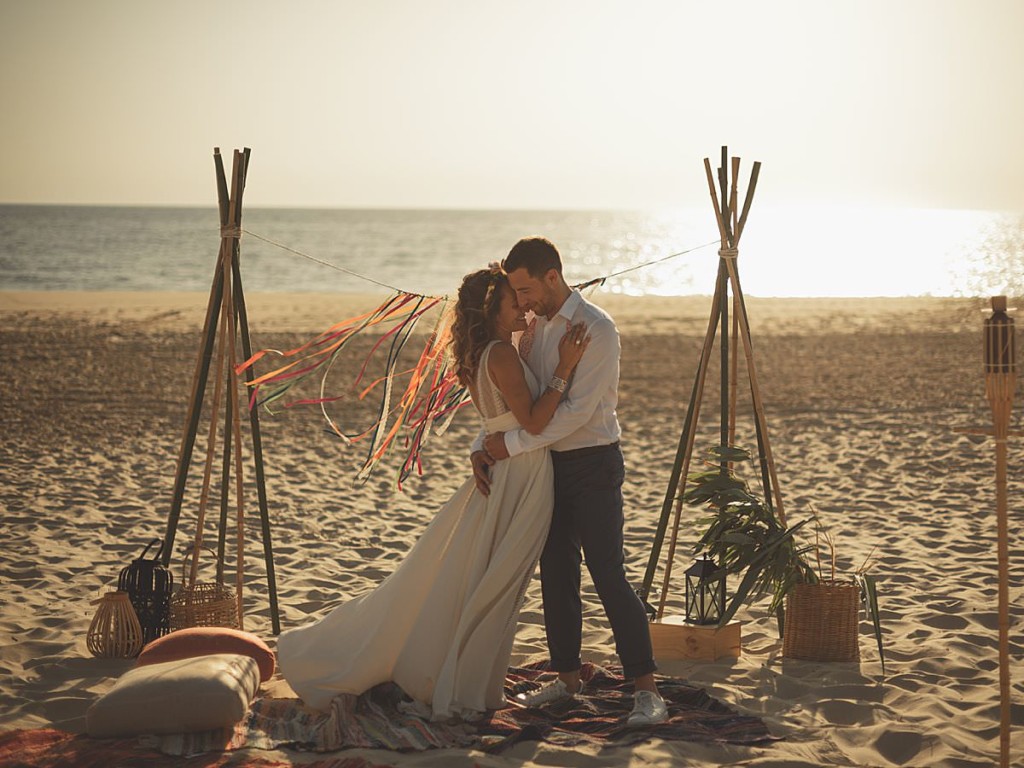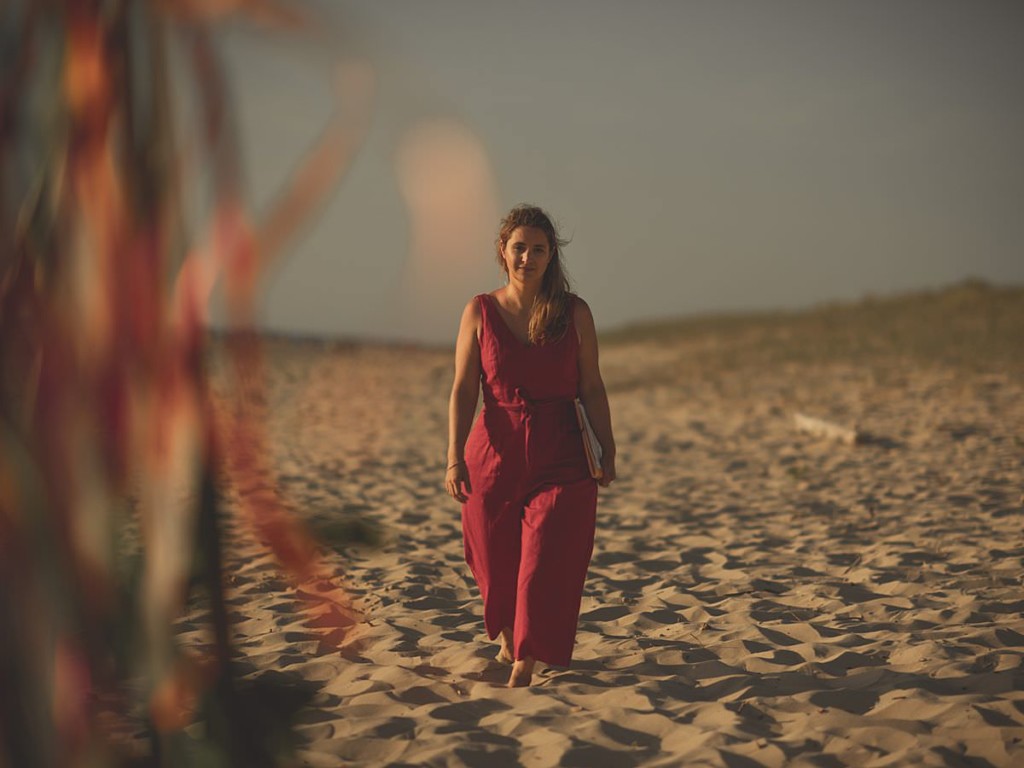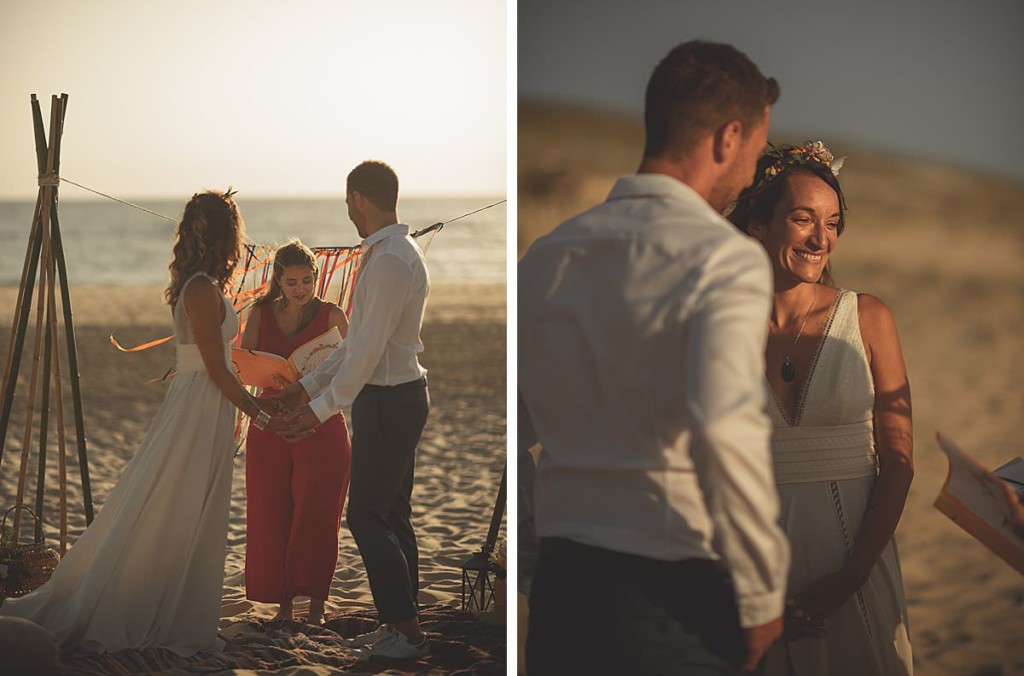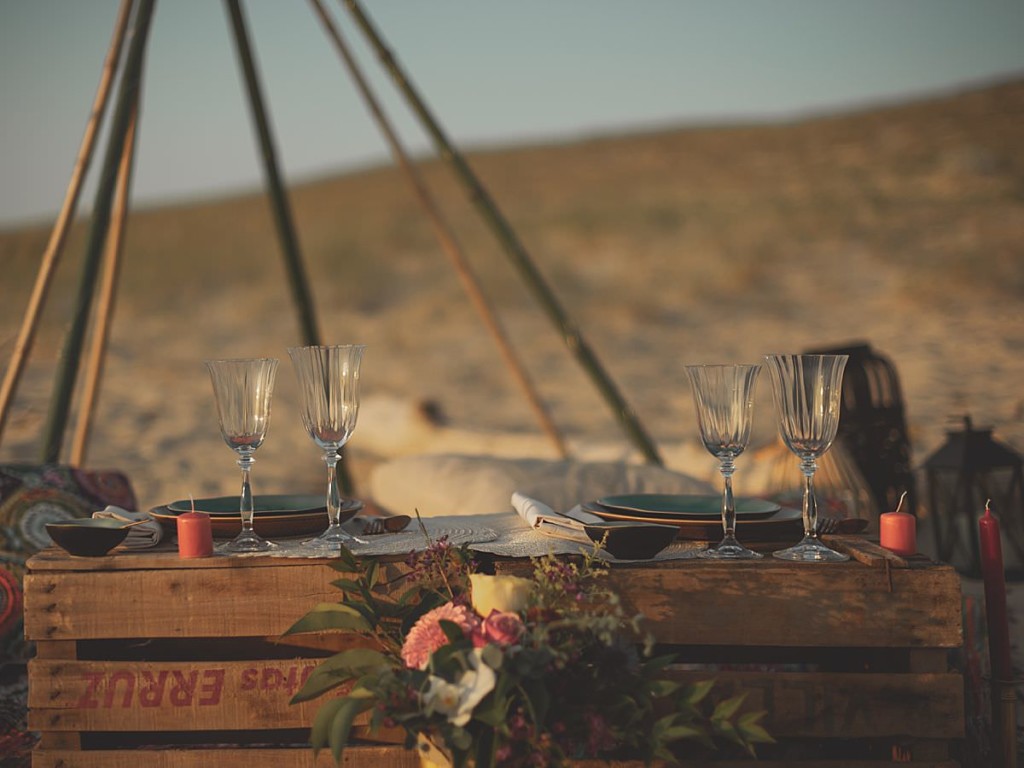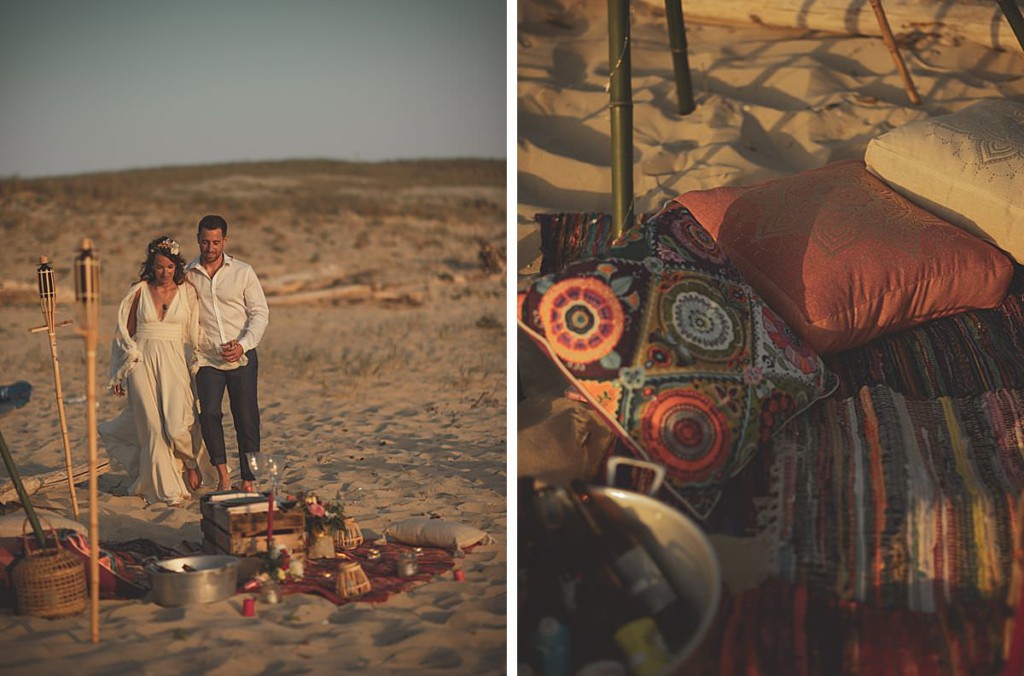 Surfing Paradise Love – How about we jump into the water?
Our two lovers hug each other while walking on the sand. They exchange kisses and smiles. And you discover these beautiful photos in warm and golden shades.
How about we go surfing? A board under the arm and a desire to slide later, our couple of « ferret-capiens » take off. The water is good, the waves are waiting for them for a successful outing!
And after the effort… the cake! A wave of transparent sugar seems to cover the naked cake in pastel tones. And the taste is just delicious.
If you want to get married in the Ocean, in Aquitaine or in the Landes, contact me ! We will find the perfect spot for photos borrowing magic, warm tones, shades and sunbeams.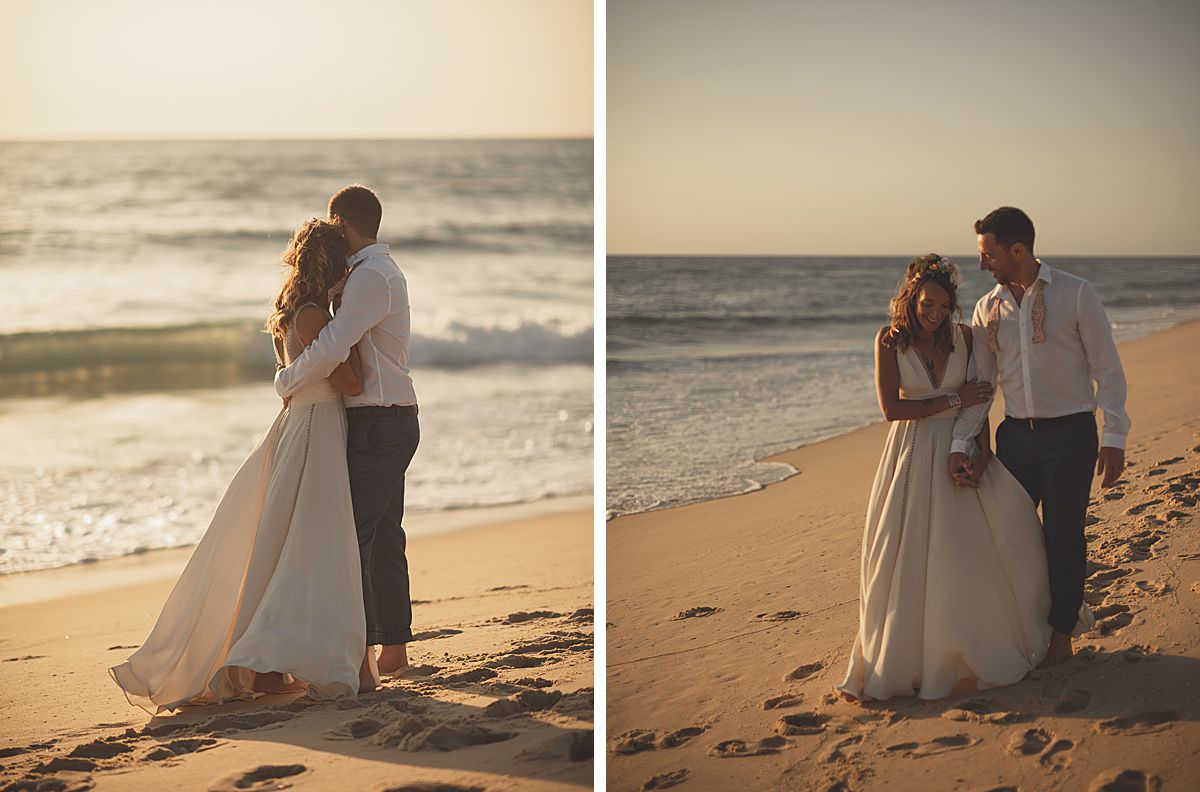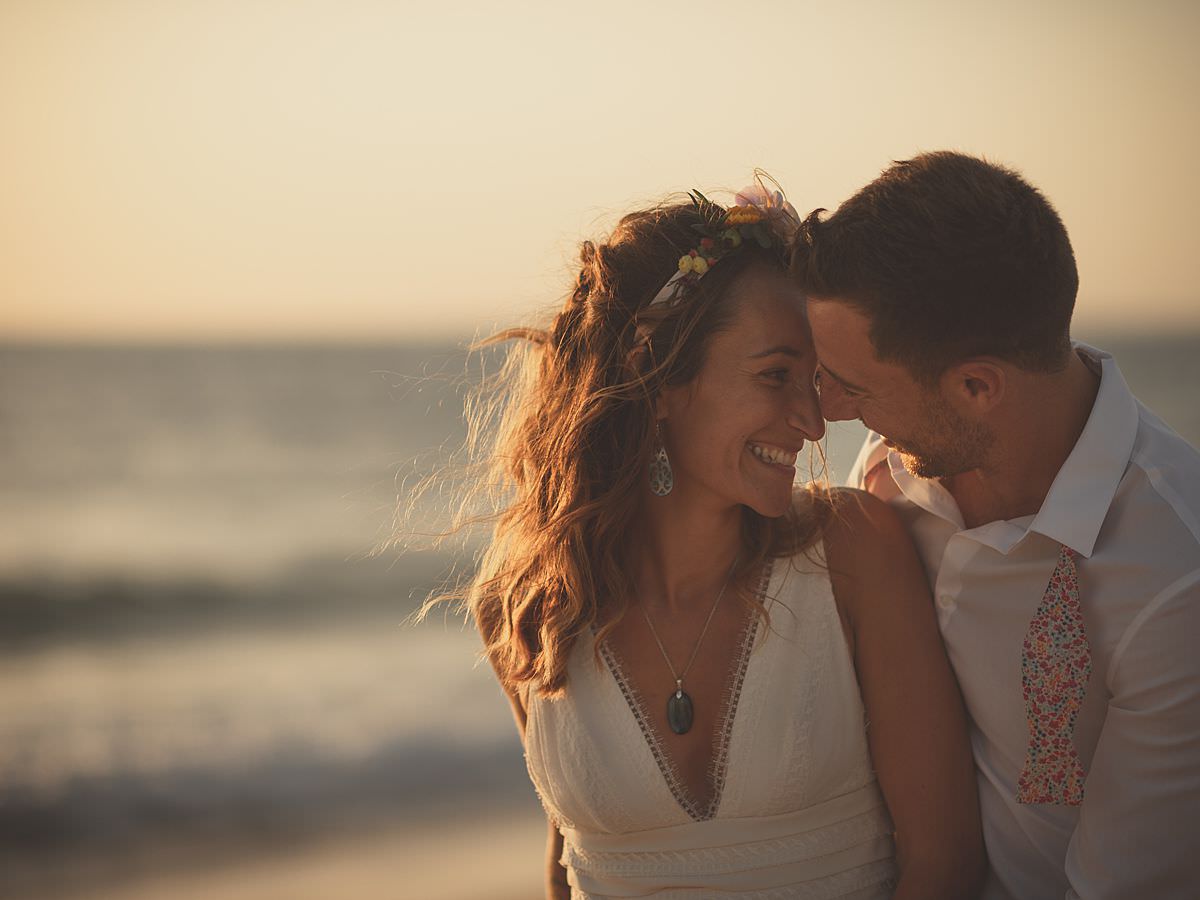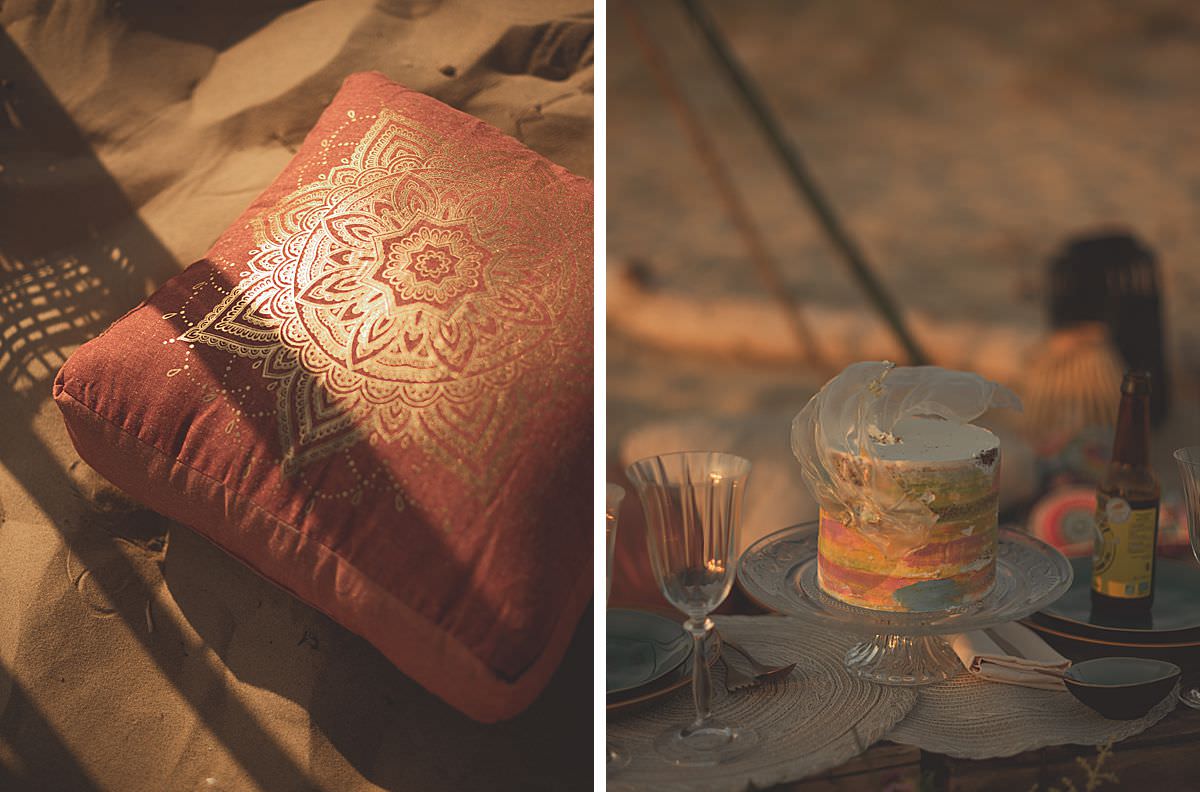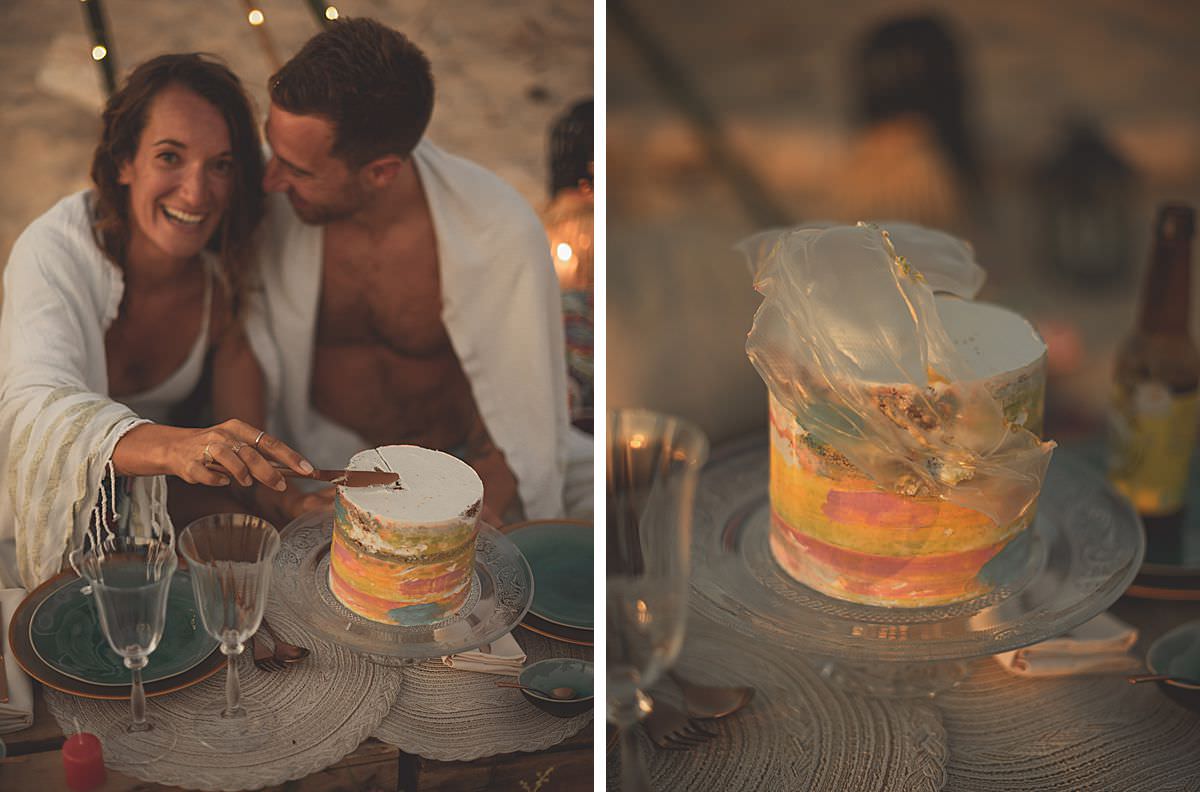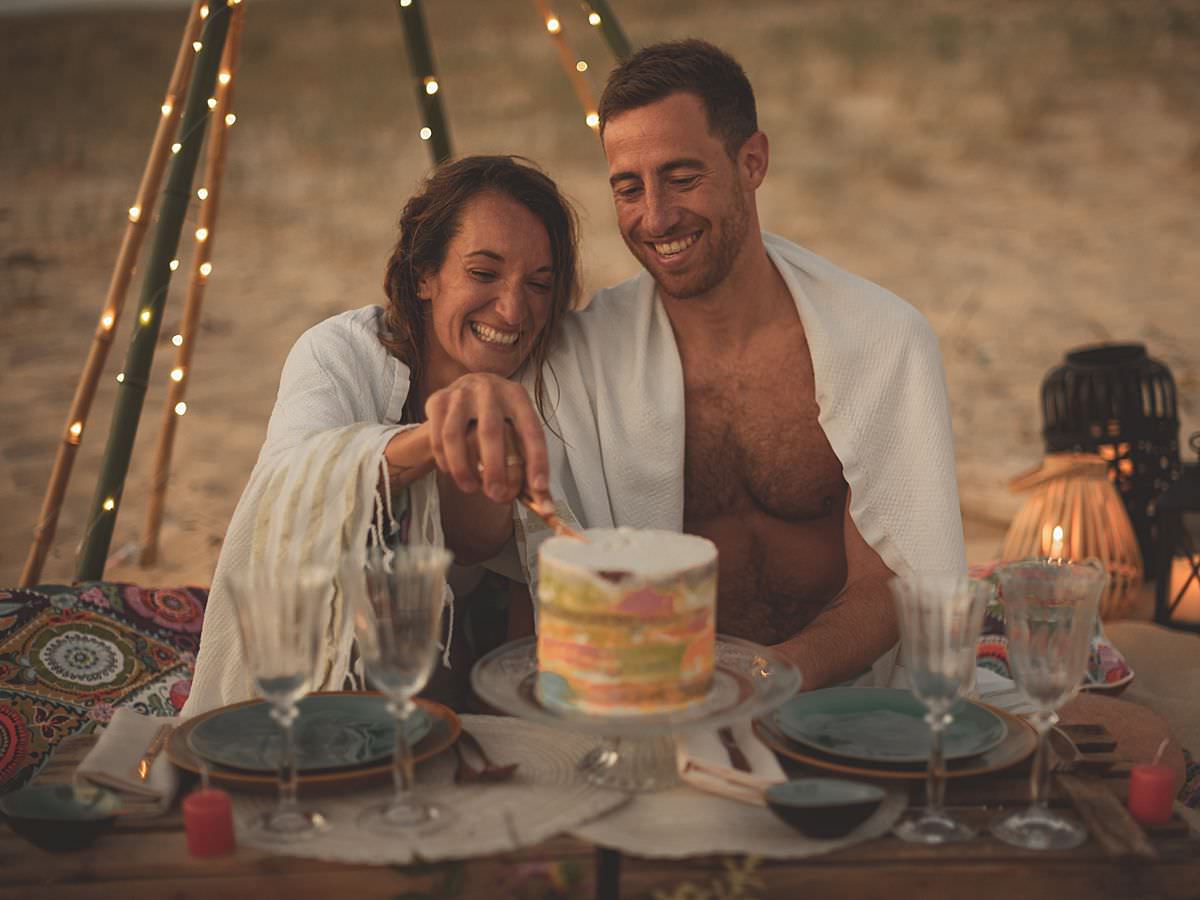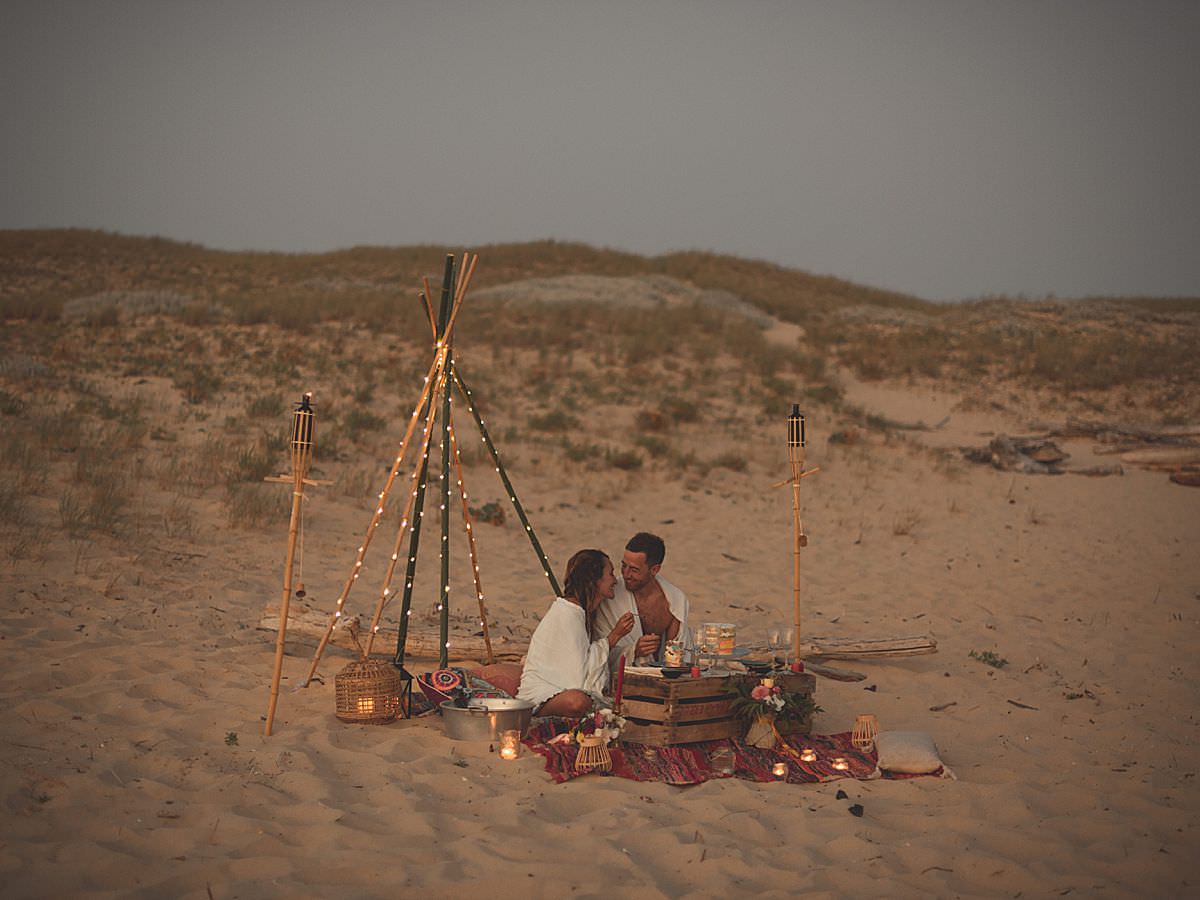 I present to you the providers of this development: