It is in Burgundy & in good mood for a « day after » at the mountain where I met Natalie & Florian. A young, sporty, and full of humanity couple with whom I spent a beautiful afternoon at the top of the ski area of Siviez, a small resort close to Nendaz on the area of the 4 valleys for a short walk in the conifers.
But what is a « day after »? It can also be called an after wedding session, in French "une séance photo après le mariage". It means that we choose a place other than the one where we are married, another season possibly, a different atmosphere and even the dress style can be diverse. A wedding dress does not necessarily confine you to the only effect of immaculate whiteness! To the rock n roll attitude for example!!!
Stop talking, let's go to the photos of Natalie & Florian, who live in Valais and who have put on leather jackets and after-skis for this unforgettable session, a little reminder of their wedding but in the middle of winter! It is the floral workshop Les Herbes Folles in Bramois that made this beautiful bouquet in Burgundy (Bordeaux for the uninitiated) with anemones and eucalyptus! A pure miracle…
Burgundy & good mood for a day after in the mountains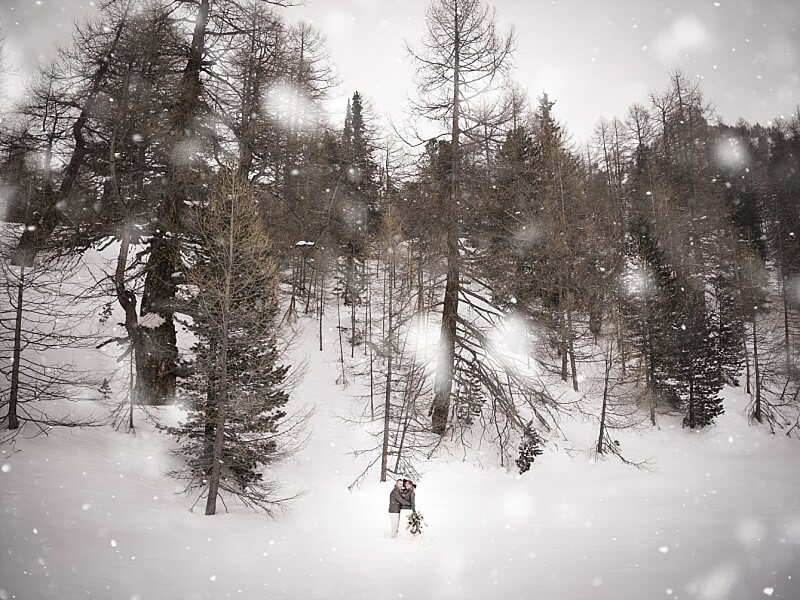 Burgundy & good mood for a day after in the mountains
Burgundy & good mood for a day after in the mountains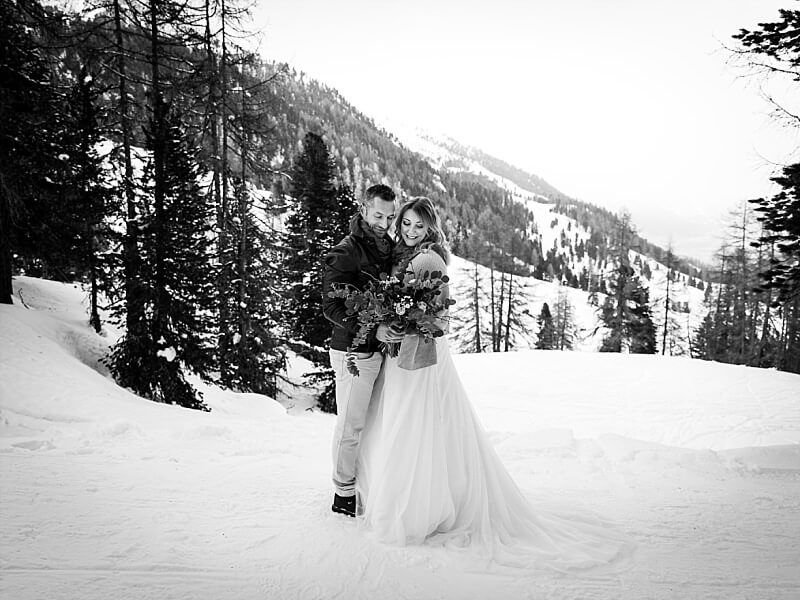 Burgundy & good mood for a day after in the mountains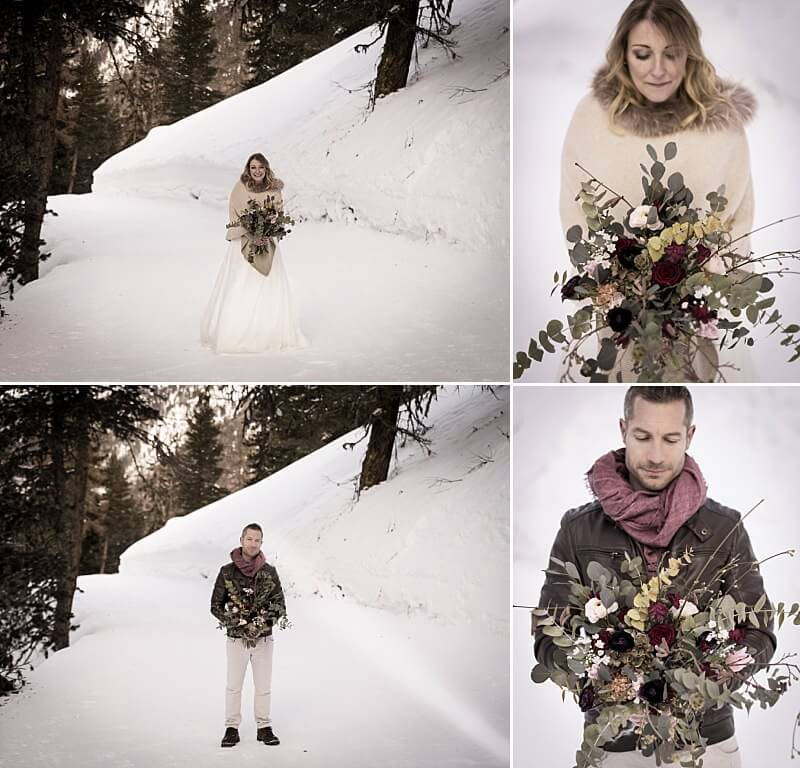 You would like to take some time for yourself, your couple, to put yourself first and keep cherished memories of that time when so much has changed. You got married, you may have plans to become parents, or you may have plans to go on a world tour. Capturing those moments before crossing all those first times is so important. What a pleasure it will be years later to share these memories with his astounded children, eyes filled with love, and then grandchildren imagining that when we were young it was in the Middle Ages. I propose that you contact me and discuss it together. We will be able to create a service that fits you completely.
Today I position myself as a photographer in French-speaking Switzerland for winter weddings, in the middle, in the mountains, with or without snow. Whatever the conditions I can offer you a professional service and original pictures. The cold is not a difficulty and I go with you for your photos preparation that looks like you and adapted to the situation! You get married in winter, contact me we will meet around a hot chocolate to better define your project.