"4 inspirations in Crêt-Bérard" To be a photographer, means also – Love at first sight artist's work.
When I entered Michèle's store located in Bulle, in June-July. I suddenly felt a connection that's it was created between our two world. Michèle admitted that she wanted to work with future bridegroom. Furthermore, she wants to show to engaged couples, the several choices that can be offered to them. To hell with the beaten path, ivy, and aromas! On this point, dear future brides, Michele reveals unexplored lands to you with great reinforcement of magnificent bouquets and refined decorations. Therefore, one idea led to another, and in order to highlight his work, it was decided to organize an inspiration session in a place that will transport you directly to Tuscany – well, not quite: Cret-Bérard dominates Vevey, close to the village Puidoux (Riviera Vaudoise, Switzerland). "4 inspirations au Crêt-Bérard" is the adventure of a team in the heart of a peaceful and friendly residence.
The inspiration «Graphic beige»
The room is light that shines through the tall and curved windows. The golden candles crown the table on which the ears of the wheat stand. The linen-coloured center of the table brings sweetness. In addition, the roundness of the lenses counterbalances the vertical lines creating an elegant and aerial graphic. In short, the combination of beige and thorns gives rise to decoration with organized and natural lines.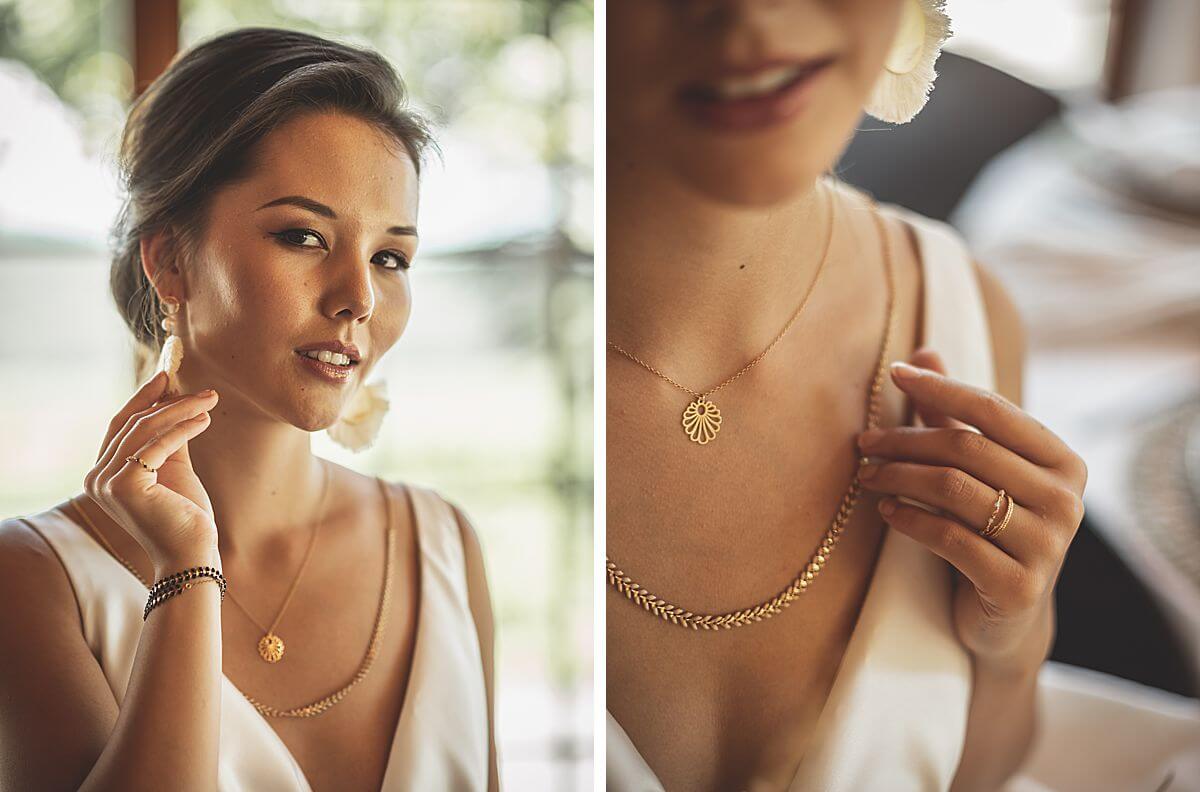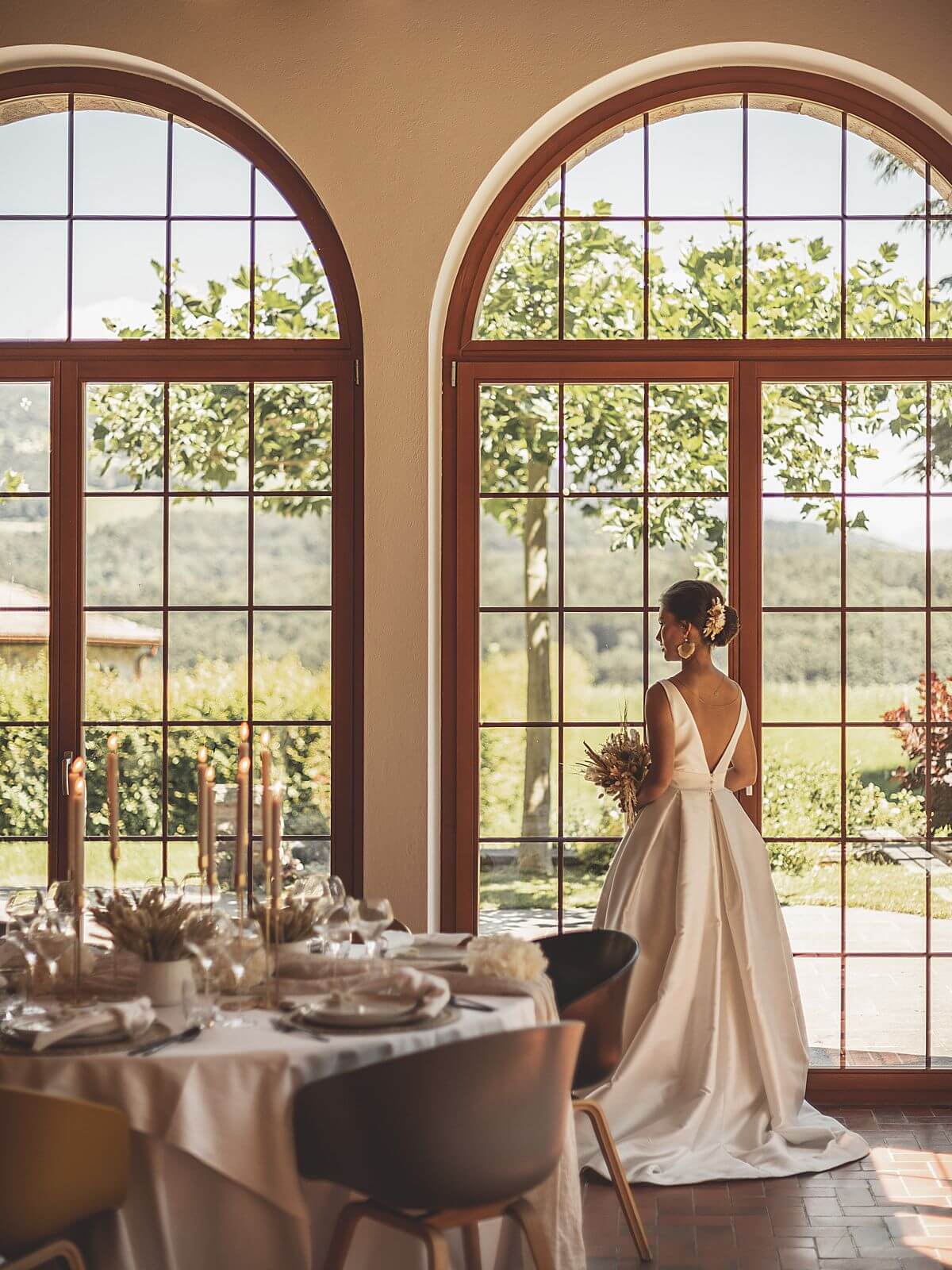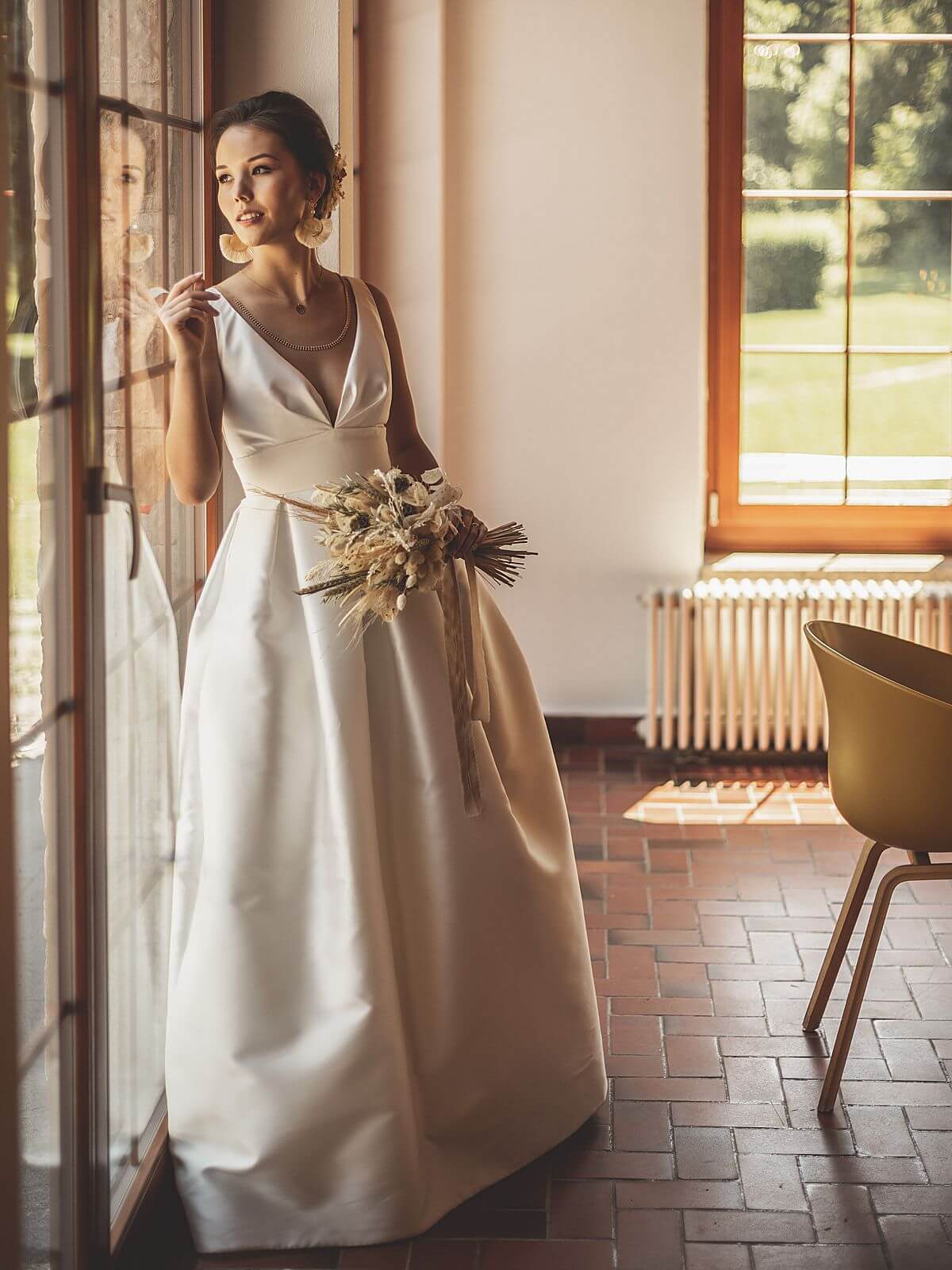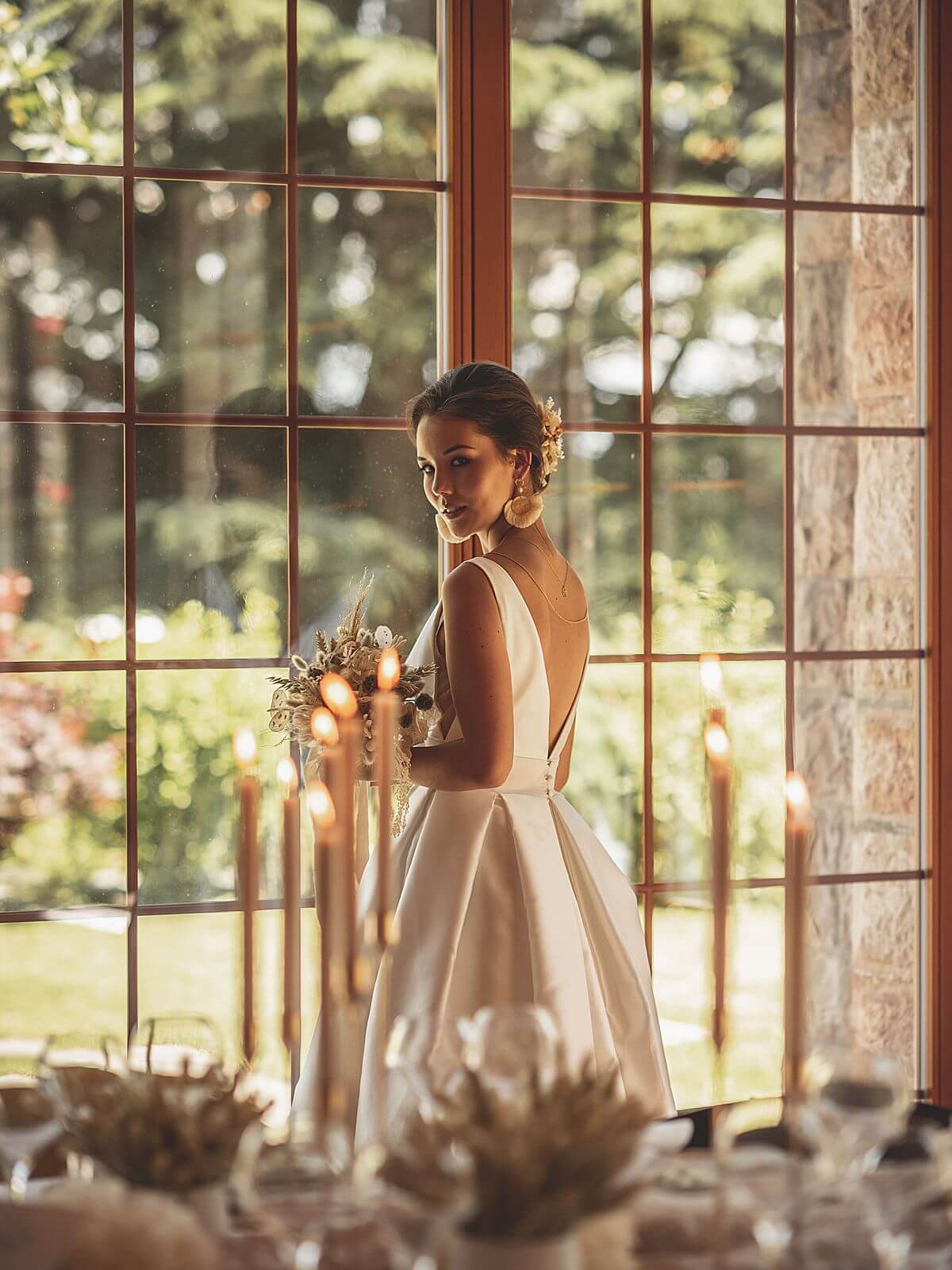 The Romantic Blue Inspiration
In the shade of the trees, a table is set. Silver and romantic blue come in different forms. The blue flowers have found their glass box carved. The decoration, both chic and rustic, plunges the bride and groom into a romantic atmosphere. In addition, silverware, navy blue and white earthenware with floral motifs echo thistles.
Green Trend Inspiration
We find ourselves sheltered from the flowery arcades of a patio that is reminiscent of Italy. A long table awaits its guests. The combination of natural tones creates a soft and warm atmosphere. Thus the white and golden dishes reflect the brightness of the setting sun in an atmosphere both light and sophisticated. The decoration is enhanced by the honey-coloured candles and the multitude of succulents, cleverly arranged as a centerpiece.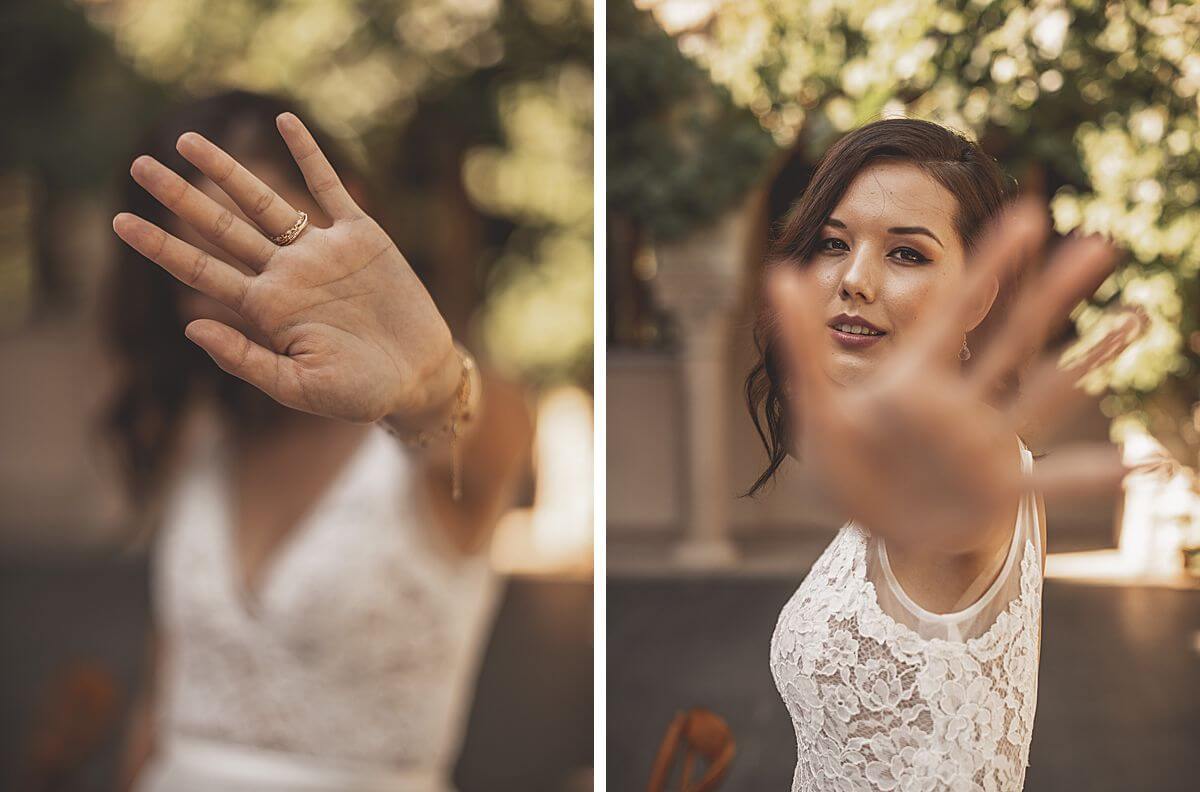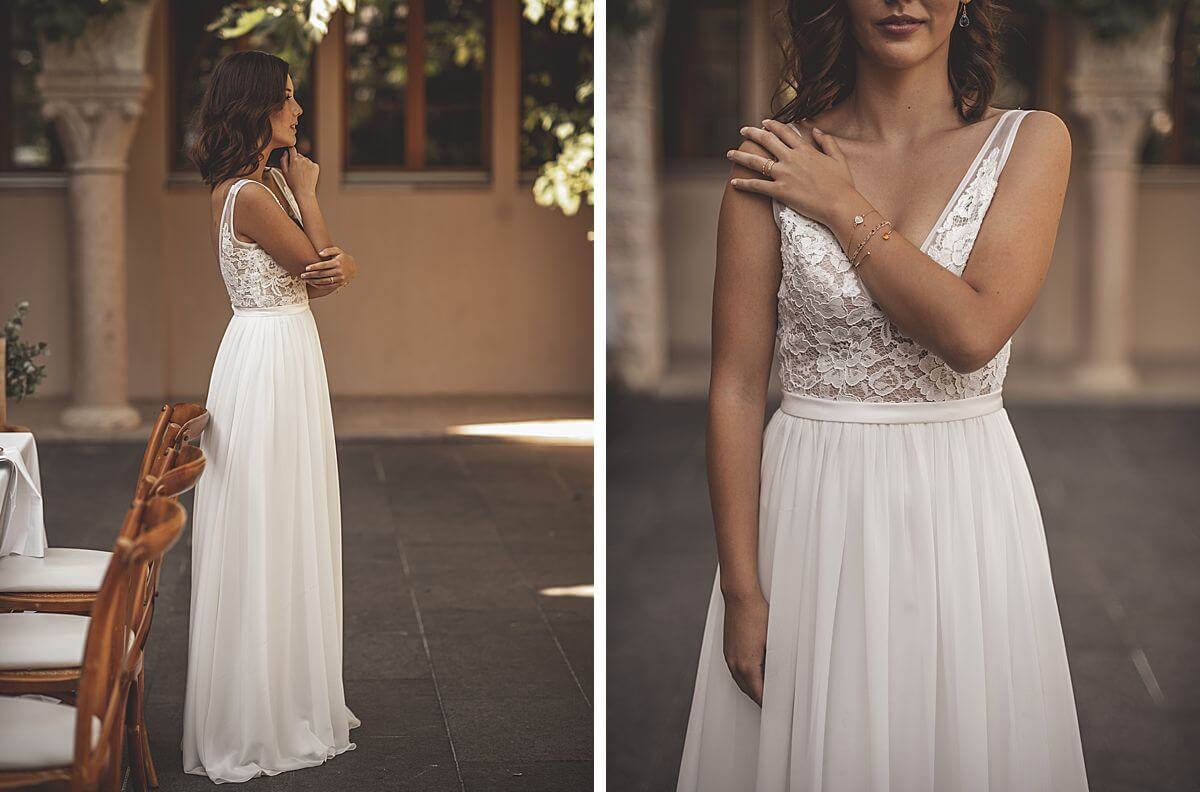 The "sparkling rose" inspiration
There's Emmanuelle, the designer, and Michèle are definitely taking us into their vision of a wedding where you can dare anything. In a world that is not unlike that of Alice in Wonderland, the deconstructed composition of the decor reflects a bit of madness but also poetry that we like to share during a wedding. The colours chosen are warm and vivid to bring sparkle and magic to a perfect moment that is unlike any other in a lifetime. Why comply with standards when you can afford a party as delirious as the one given by the Mad Hatter? To conclude and complete your decoration inspired by Alice in Wonderland: stack teaups straight out of a fairy tale and crown them with flowers. Let your pastry chef cook you the craziest cake, and set a table where you will join the White Rabbit brandishing his watch!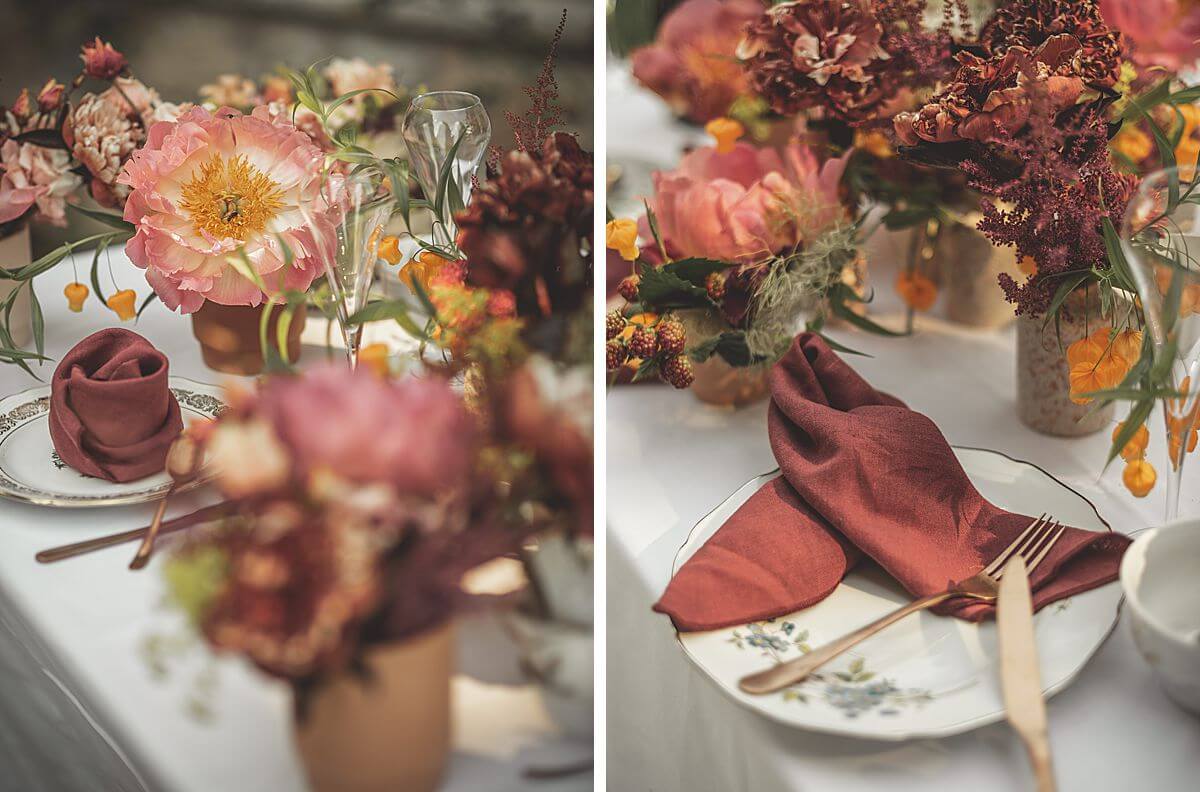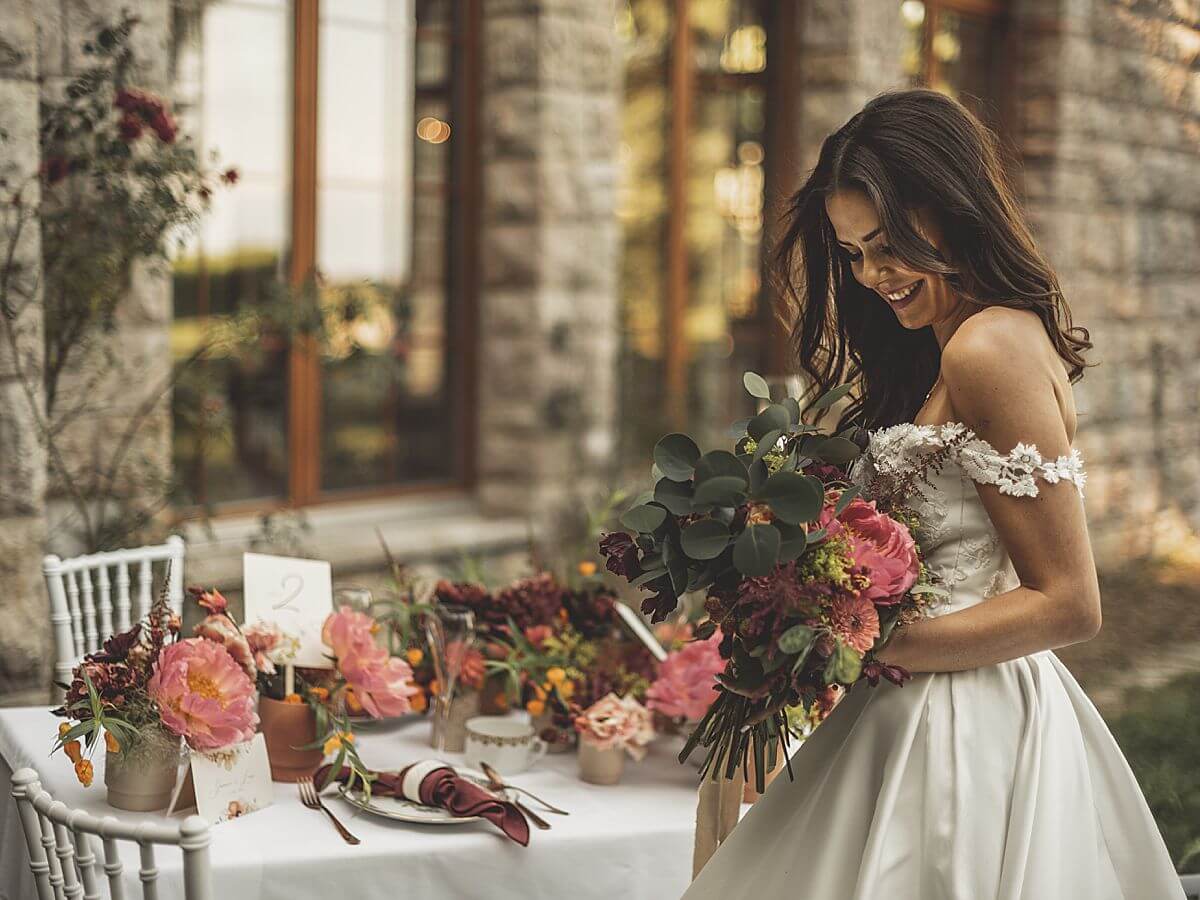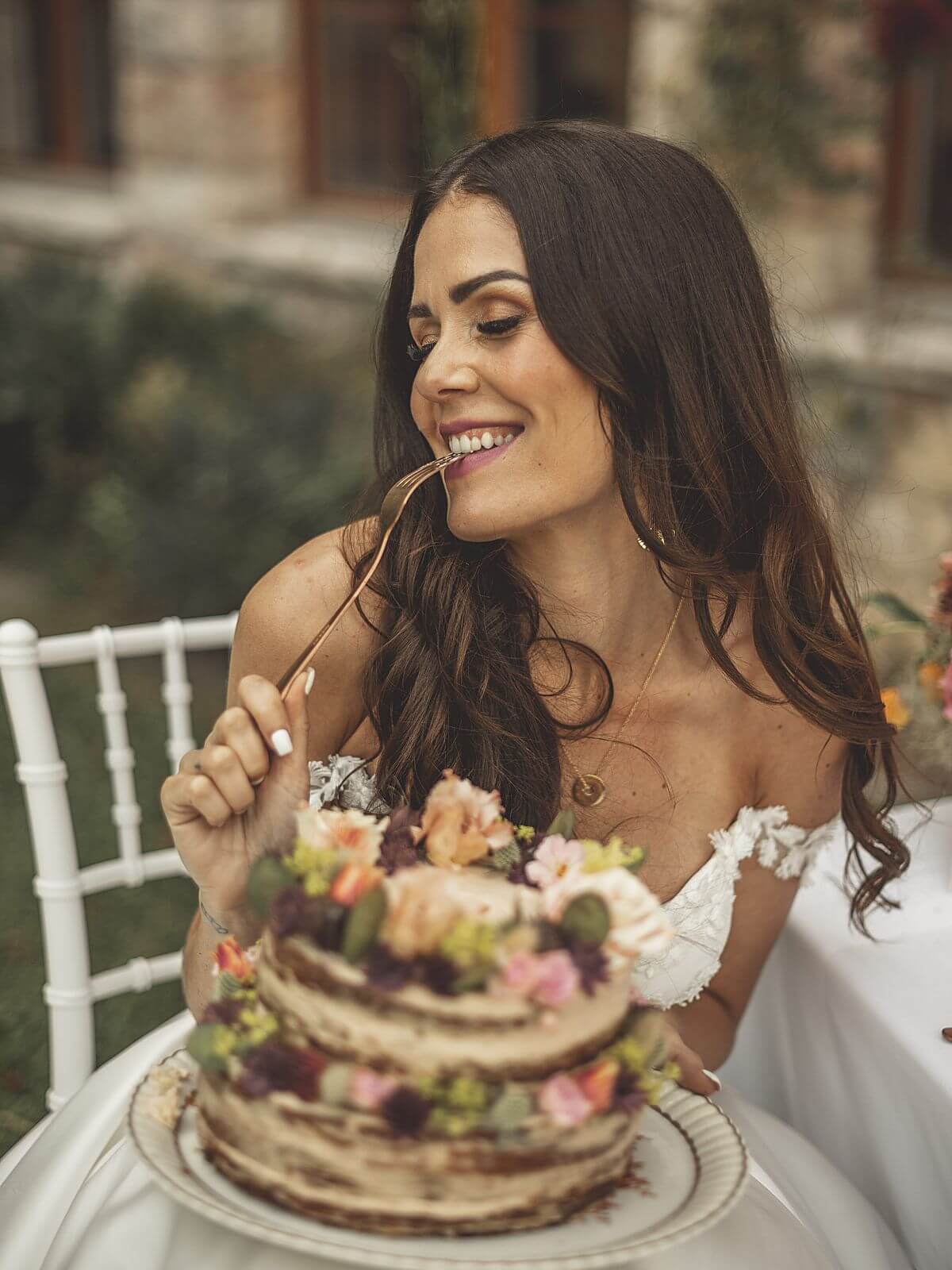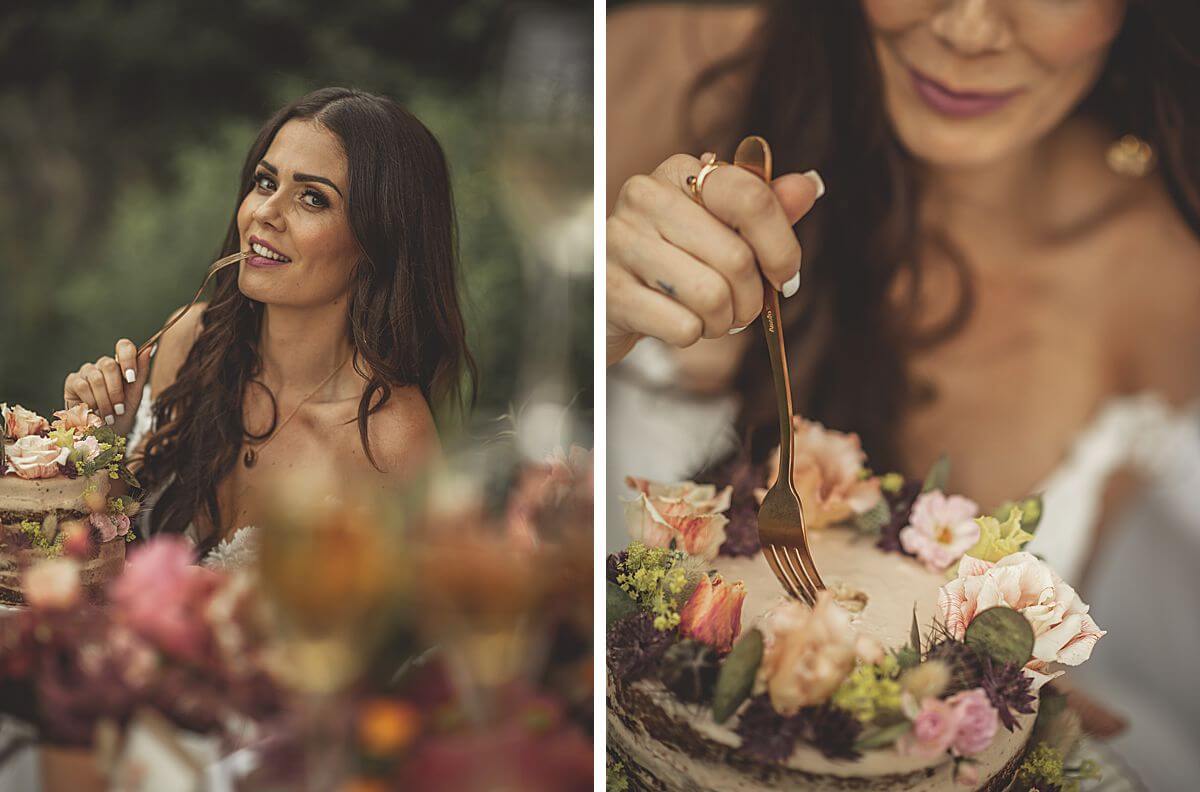 The little wink for the end
In conclusion, you will understand that nothing can stop you. If you have a special desire, Michèle and her talents as florists but also Emmanuelle and all our other service providers will support you. They will advise you in order to sublimate your imagination with tailor-made proposals that correspond to your desires (even the wildest). Do not hesitate to contact me for more information.
4 inspirations at Crêt-Bérard
And to find all the talented creators whose work you've admired, it's this here:
Florist: @Juinjuillet_artisanfleuriste
Wedding Design & Planner: @cavigelliwedding
Photographer: @marie.destination.photographer
Venue: @cretberard
Wedding styling: @with.love.boutique.ch
Makeup & hair: @madeupbyjulietmartin
Jewellery: @emicracrabijoux
Calligraphy: @emcreations.ch
Furniture rental: @augustevents
Cake: @aux_parfums_des_saisons
Template: @elianecrettaz & @nadine_oberson