Intimate weddings and elopements in Switzerland and in the world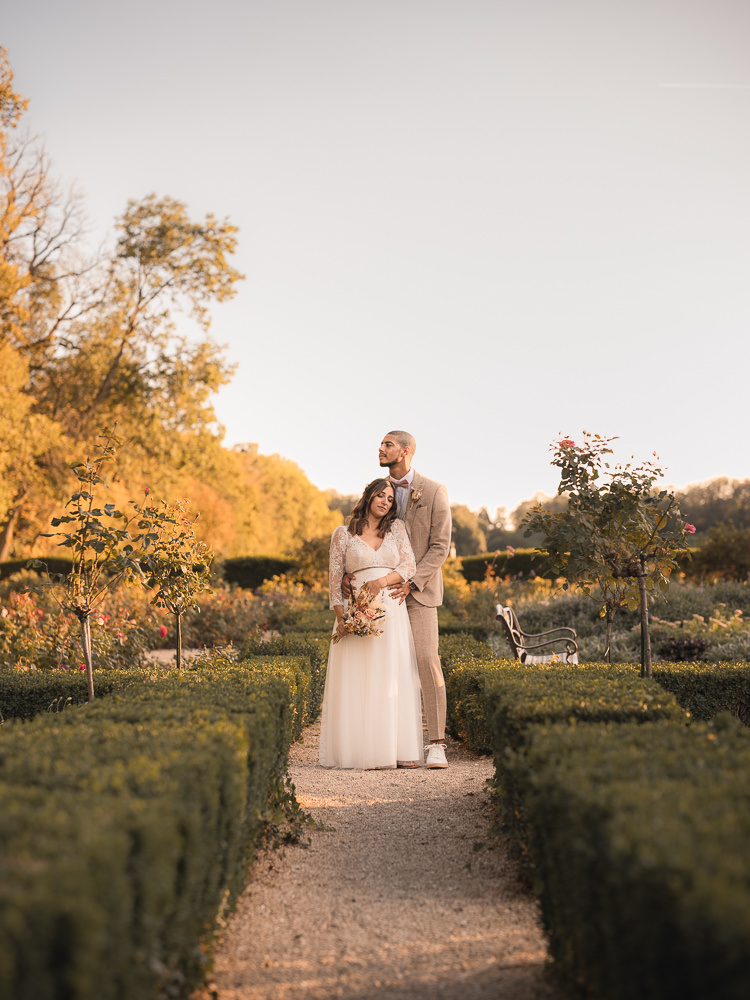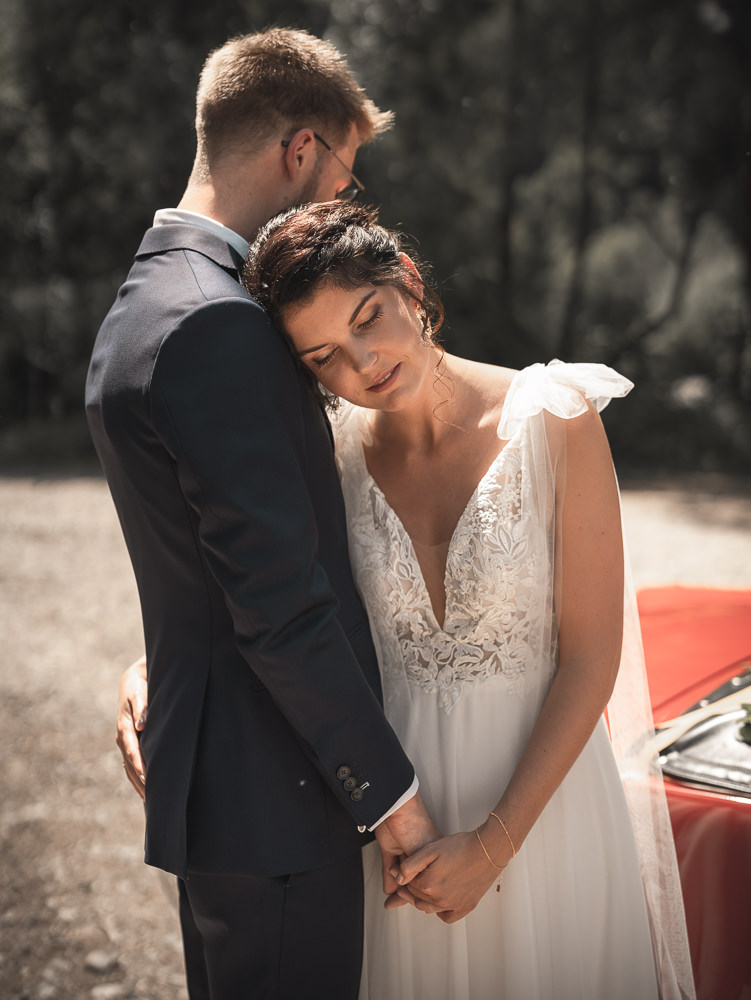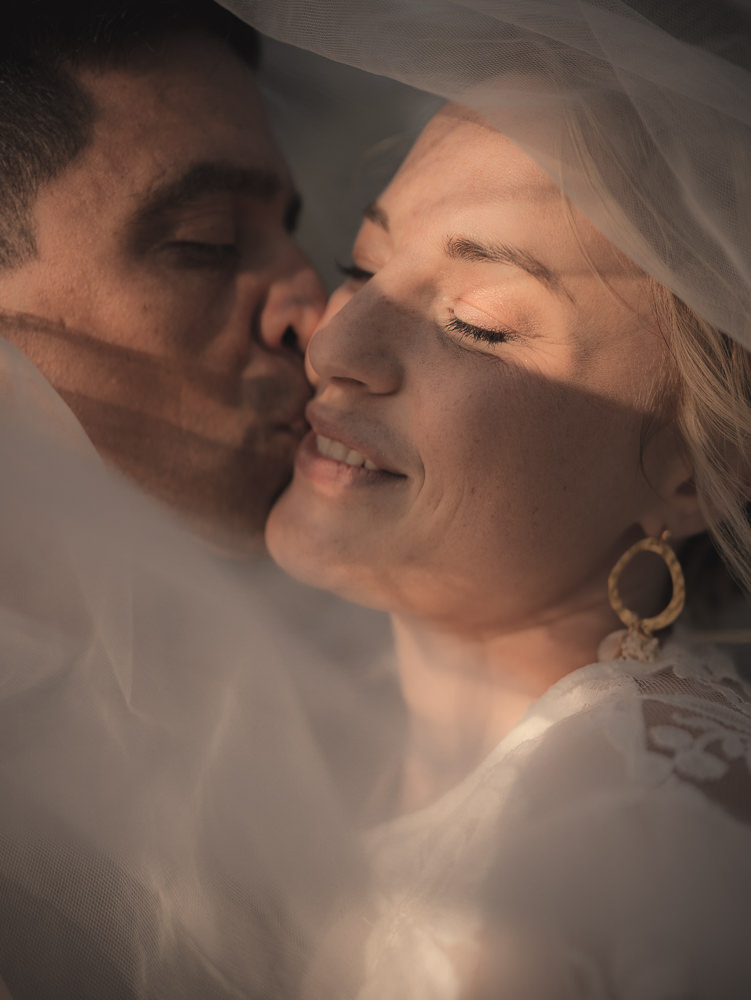 You deserve that which cannot be forgotten, that which is so beautiful that there are no words to describe it.
you deserve a wedding filled with love.
As your photographer & videographer, we are here to make it happen,
to make your wedding story possible!
I AM A WEDDING PHOTOGRAPHER, IN LOVE WITH LIFE,
WITH A PASSION FOR DETAILS AND LIGHT
I WORK WITH INCREDIBLE VIDEASTES, LOVING MOVEMENT AND EMOTION
THAT EMERGE FROM YOUR UNIQUE MOMENTS
Sur une petite île, exceptionnellement accessible à pied, Marie & Vincent avaient souhaité vivre une séance photo engagement.
Read more »
Let's talk about stationery: announcements, save the date, thank you notes… Whatever the theme of your wedding, whether it's colors
Read more »
Suit ? Did you say handsome groom in a custom made suit for your wedding and chic and shocking? You
Read more »
I deeply wish that the photographs and films that you will watch all your life correspond to you. For that you must recognize yourself. You must be yourself, not pose, not overact, let your emotions overwhelm you. I consider myself as the guide who allows you to put your beauty in value, your strongest emotions in exergue. Your couple in light.
It is you and your emotions that will guide me to better understand what you are offering me.
Clémence & Roland - September 2020
Discovered at the wedding show in Geneva, she was already booked for my wedding date (Sept 2020). But I was still able to enjoy a mini-session a few months later where I loved her work. She knew how to put us at ease (which was not easy for my darling). I liked it so much, that we called on her services again for our civil wedding. And I don't regret it. The result of the photos is sublime and the family present complimented me afterwards on his kindness and the result of the photos. I recommend it with my eyes closed. Thank you again Marie for coming to Nyon for our wedding.
Audrey & Rémi - October 2020
A HUGE THANK YOU to you for all these beautiful photos that we were waiting for and that fall exactly on the day of our glitter wedding! They are all more beautiful than each other!
We are really happy that you immortalized this extraordinary day and that you accompanied us during this magnificent moment!
Léna & Sebastien - October 2020
We are delighted to have trusted Marie to accompany us on our wedding day. Her professionalism goes beyond photography, offering us advice, support, and even solutions to the hazards of the D-day. Her spontaneity and friendliness were appreciated by all, she gently mingled with the guests, putting everyone at ease with the lens!
The result of the photos goes beyond our expectations. Marie captured all the highlights of the day, giving us wonderful memories for a lifetime! The discovery of her pictures brought us back intensely in all the emotions of this magnificent day.
Mirko & Yasmine - October 2020
I wanted to congratulate you for your photos, they are splendid. Really! Wow they are beautiful! They breathe the joy of living, it's great! Thank you for transmitting through your work all the love you have for people and your kindness. Thank you so much for your work! Everything is perfect!
Marion & Xavier - September 2020
A HUGE thank you and a BIG bravo for these magnificent photos. We looked at them with a lot of emotion and we were able to relive this wonderful day through your photos. They are perfect and we thank you for that.
Since yesterday, I look at them without stopping and I always have so much emotion.
Thank you for having been able to transcribe these great moments full of emotions and love.
Thank you for your presence, your advice, your patience and your kindness!
Mylène & Romain - September 2020
We were right to trust you Dear Marie. We have unforgettable memories of this day thanks to you and we are looking forward to sharing them again with our loved ones thanks to the albums you made for us. Beautiful is the word that comes to mind when we think of our photos. Again, a huge thank you.
Sarah & Noé - September 2020
A huge thank you for your remarkable work, the photos are sublime and it is with a lot of emotions that we discovered them and that we look at them again.
You knew how to capture looks, smiles, exchanges, which allows us to immerse ourselves in this day as if we were reliving it once again.
You knew how to put us at ease from our first meeting, to relax us in particularly stressful situations and that is felt on the naturalness of the photos.
You are for us a very beautiful meeting and you were of a great help to find super providers thanks to your nice address book.
We will never thank you enough for having immortalized this magical day.
Marion & Olivier - August 2020
We were stressed at the idea of being in front of a lens. We wanted timeless photos where we are highlighted. Even though we are not photogenic people, when we discovered the pictures, we were speechless. What a result. We love the pictures.
Marie is extremely friendly and made us feel at ease both during the pre-wedding shoot and on the wedding day.
Kelly & Sébastien - August 2020
Marie is a photographer who knows how to put people at ease so that the photos come out as naturally as possible without having to "pose".
Thanks to the engagement session, my husband and I felt at ease in front of the camera on the big day, which was a big stress less for us.
When we saw the pictures of our wedding, we were able to relive it a second time and all the emotion. She knew how to photograph all the key moments so that we could relive them indefinitely. We never get tired of looking at our wedding and engagement session photos.
We highly recommend Marie who will immortalize your wedding while respecting your personality for a more than natural look.
A big thank you for your work!
Jessica & Jens - July 2020
We were very moved and happy to discover Marie's gallery. We knew her photos were of high quality; she knew how to give a story and a life to the moment she captured with her camera throughout the day.
Today, thanks to her, we have memorable souvenirs that we will be proud to show to our children in a few years.
Vera & Raphaël - July 2020
AMAZING! I am speechlessly stunning. Wooo!!! 😍 All those photos are priceless. I am just in love with every single one of them. I will never book anyone else!!!! I am so excited to work on our wedding book! Can't wait to see you again!
Carolyn & Michaël - July 2020
Thank you Marie for coming to our home, to capture those moments of complicity and love during our pre-wedding session. We look forward to having you back here for our wedding.
Charlotte & Jake - July 2020
I just discovered the pictures of our elopement! Just sublime! I couldn't resist to write you a quick message to thank you! It is sublime! I have no other words. You knew how to bring out our couple and our unique day!
Hélène & Romain - July 2020
Thank you for having captured this unique moment in such an incredible place that we love. We are without words, we relive this magical moment thanks to you. More than anything, thank you!
Elodie & Thierry - June 2020
We didn't really know what to expect before the photo shoot, as it was the first of our lives. We were more than pleasantly surprised by the wonderful moment that we shared all three together. It all came together very naturally
We thought we would be a little embarrassed to pose in front of the camera... but in the end we had a lot of fun during the session and we felt very comfortable thanks to you.
In addition, a few weeks later, we received beautiful photos that immortalize perfectly the moments we spent and the emotions we felt.
Clem & Jay - May 2020
I am so happy! They are so beautiful. I love seeing the way we look at each other. We're going to get them all and I'm going to put them all over my house 😂 I can't wait to show them to everyone! He is so handsome my lover!!!
I'm Marie, wedding and event photographer, a word for micro-weddings. I am based in Switzerland, I work mostly abroad. Wherever you want to take me I will follow you.
But for now, I'm glad you're here, on my website. I would love to show you my work, my world, my way of seeing life. For me photography is above all the best way to keep the sweet memories of beautiful moments. I transcribe your event with the sweet poetry and the intense emotions that I carry within me, which characterize me. As a witness, I create the tangible transmission of your memories. From generation to generation.
As an artist-photographer, I create unique pictures that correspond to you. Entrust me with your happy event and I will put my whole self at the service of your memories.
Photographer & Filmmaker, weddings elopements and couples... How making the good choice?
Are you getting married? You know you need to find a photographer and videographer for your wedding. Do we have a deal? I'm going to talk about what I've been doing for years… Let's get started…
But a photographer for your wedding, who is it, what is it? How does it work? Clearly, you and your darling are a bit lost? You bet! I was too. Believe it or not, but 10 years ago I was in the same situation as you. A photographer to stand by our side on our wedding day, I had to make the right choice… I'm not saying I'm your photographer. I'm just telling you about my experience, how I chose my photographer and my reasons. This will probably help you find some answers!
WHAT A PHOTOGRAPHER'S OFFER CONTAINS?

After a quick selection of what you like, there is the budget question… And there you are completely lost. You create an excel file to try to remember what everyone is proposing and I am the first one. Engagement session? Day after? Photobooth? Travel? Album?
And yes, by the way, how many pages are there in my album? Will I have enough? But how much is the extra page? I know, I know… It's up to you to see what you expect from your photographer. What are your habits?
For me, it was important that I could have an album in my hands. To be able to take it and show it to my children or my friends whenever I want. What I call tangible photography, the opposite of digital, the photo on matte paper all bound in an album was necessary for me! I needed an album! And even copies for my parents!
WHAT STYLE OF PHOTOS FOR MY WEDDING?

Personally, I started to look at the styles of photography that could appeal to me. Very bright, rather dark? Color or black & white?
I had seen that some people use flashes for couples photos while others use natural light. The Golden Hour!!!
How will my wedding be? Colorful? Why go with a photographer whose work is dark? I am a trendy bride? I love to laugh so I need a photographer who will bring out the emotions. So someone whose work as a photographer fits me. Corresponds to my wedding…
Would I have chosen myself? Haha! I do not know! I changed a lot in 8 years, I revealed myself to myself and to my loved ones. But here we are talking about your wedding or your elopement. About your reportage, your photographs. About your couple and who you are!
WHAT IS A WEDDING
PHOTOGRAPHER?
Does he have to be just a photographer? There's this guy on the corner next to me, will he know how to do it?
Does he have to be a wedding photographer, specializing in weddings? How do I contact him? On what criteria should I select him? It's a wedding, an elopement, the most beautiful day of my life and I don't want to be disappointed with the pictures I will receive…
Clearly I'm not going to tell you otherwise. I loved my photos and I don't regret the choice I made. But first of all I had to educate my eye as a bride-to-be who was drowning in a flood of information! And even 8 years ago the weddo'sphere was not as developed as today. So I can imagine the long road ahead of you!
PHOTOGRAPHEE
MAN OR WOMAN?

And then you project yourself… And then you say to yourself that you will have to reveal yourself, expose yourself. And a stranger will be there! So you ask yourself the question…
Rather man or woman? Do I want to reveal myself during the preparations of my wedding in front of a man? Will I feel comfortable? Will I be almost naked? And in the end, does it really matter? Isn't the most important thing just to feel comfortable. That we are both confident?
Does the photographer I chose meet his future bride and groom before we commit ourselves? I don't want to make a mistake and be disappointed? Or even meet this person only on the wedding day? Do I prefer the softness of a female photographer or the advanced technicality of a male photographer?
There is so much to think about that only you have the answers to. But know that I am available to answer your questions and meet with you to talk about your wedding. You will find a lot of information if you take the time to read my pages. You will find a lot of tips and tricks and discuss them with your darling!
TIPS & TRIC TIPS & TRIC TIPS & TRIC TIPS & TRIC TIPS & TRIC TIPS & TRIC TIPS & TRIC TIPS & TRIC TIPS & TRIC TIPS & TRIC TIPS & TRIC TIPS & TRIC TIPS & TRIC
TIPS & TRIC
TIPS & TRIC
TIPS & TRIC
TIPS & TRIC
TIPS & TRIC
TIPS & TRIC
TIPS & TRIC
THIS IS WHAT I WANTED TO OFFER. A BOX CONTAINING THE PHOTOS AND THE VIDEO OF YOUR ENGAGEMENT SESSION AND YOUR WEDDING. A COMPLETE SERVICE SO THAT YOUR MEMORIES ARE INTACT EVEN WHEN YOU SHARE THIS BEAUTIFUL DAY WITH YOUR CHILDREN AND GRANDCHILDREN? AFTER ALL, THE MEMORIES ARE THE MOST IMPORTANT THING OF THIS DAY FOR YOU. THAT'S WHY I'VE PARTNERED WITH TALENTED VIDEOGRAPHERS WHO WILL MAKE YOUR DAY AN INCREDIBLE AND INTENSE FILM.
Have you thought about a beautiful film, a video of your wedding? An animated souvenir that will show you in 20 years the laughter and the sounds of this day? The movements? The smiles? The expressions of each person present?