ROMANTIC SAGE ELOPEMENT
Although this fall day is rainy, this Romantic Sage-inspired session is a success. First of all, we are in an ideal place to celebrate an elopement. And remember, this ceremony takes place in a very small committee. And what better than an enchanting setting like this private castle in the heights of Neuchatel? Thus, elopement is a term taken from the English and means romantic runaway. Say goodbye to the wedding with one hundred guests, here you will find only the bride and groom and their witnesses!
Well surrounded by a new team, we take our marks and put at ease Yasmine and Mirko, our couple of high-level athletes. Yasmine and Mirko form a clearly happy couple and their sincere love spreads over each of the clichés. Finally in love and inseparable despite the distance and complexity of their job. Bursts of laughter and good humor follow this beautiful session as evidenced by the photos and the superb video of Florimonte Production.
An elegant ceremony marked by refinement
The floral arch crowns the ceremony that Marlyse Clément celebrates in a solemn atmosphere. Maryse is a radiant celebrant who brings her smile and good humour to this special moment. Who said a ceremony had to be performed in front of hundreds of tearful eyes? After all, only your fiancé's apple truly matters, doesn't it?
The work done by the whole team is exceptional. The colours sage green and terracotta blend perfectly for a soft and chic look. The golden details bring a refined finish to the newlyweds's table. From crockery to pastel-coloured flowers to the superb cake, a well-thought-out harmony brings the refinement of great occasions. I capture with my lens this refined and sophisticated freshness.
To conclude, whatever your choice: a big wedding, a small committee wedding, or an elopement, I will be there to meet your expectations. Contact me to discuss it !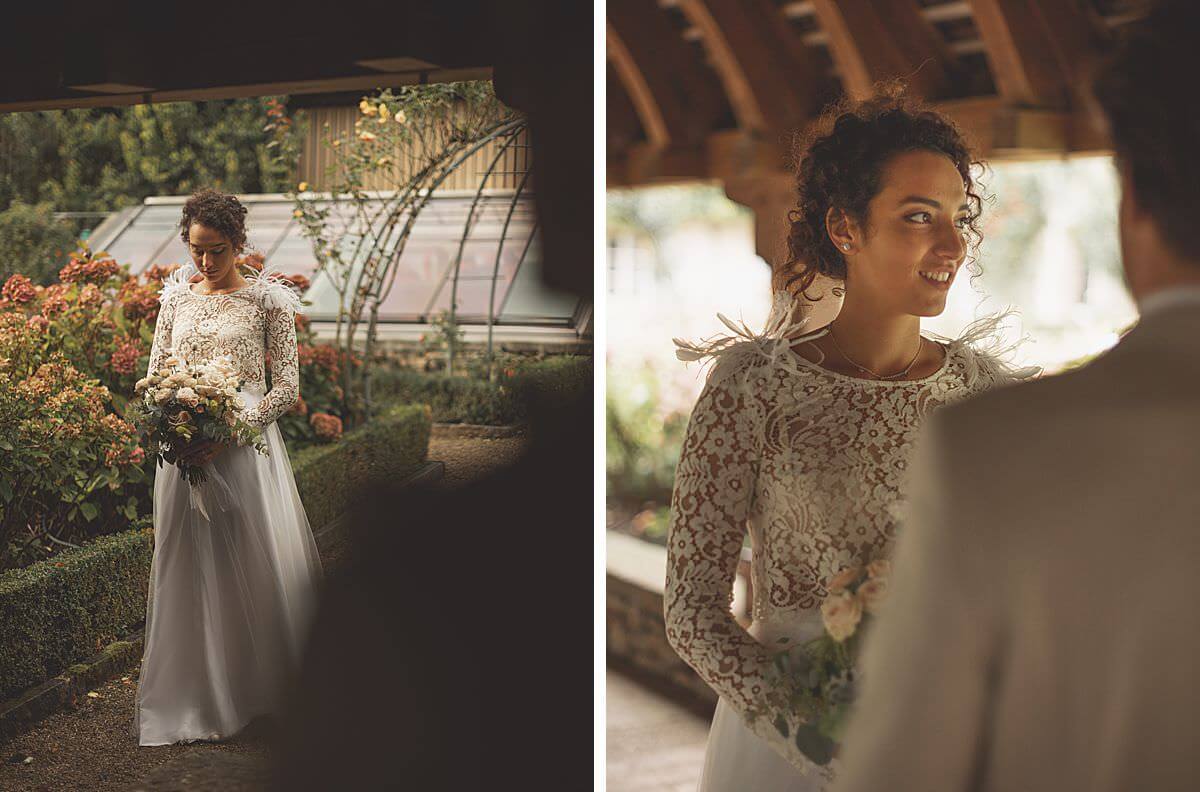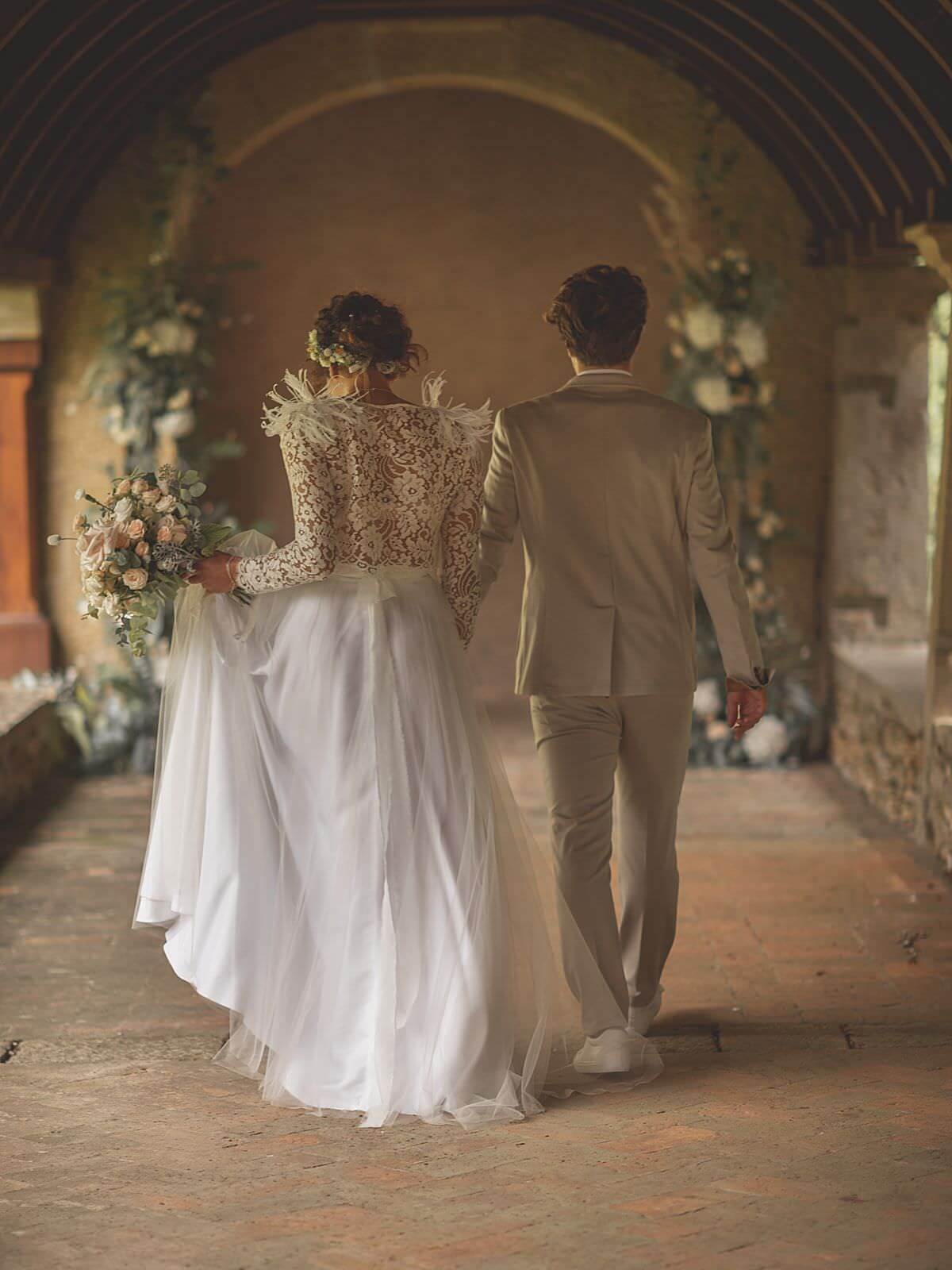 ROMANTIC SAGE ELOPEMENT
FILM by Florimonte Production
ROMANTIC SAGE ELOPEMENT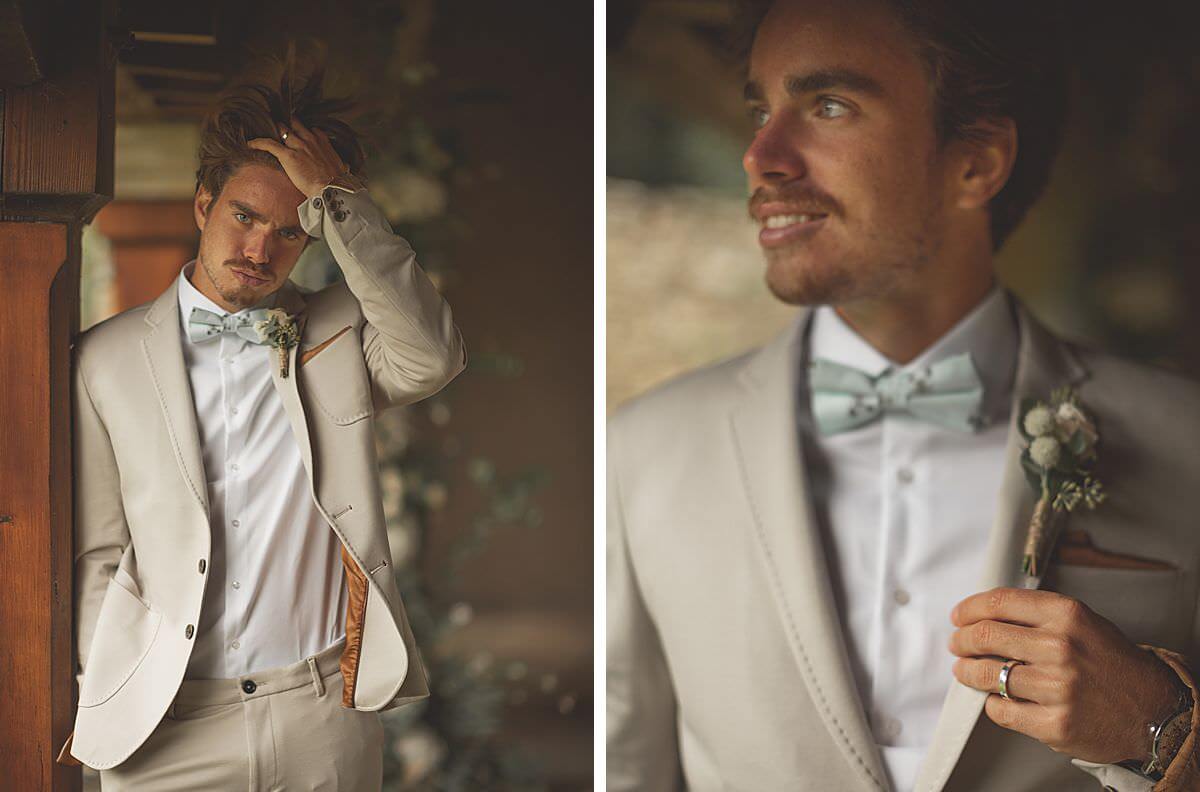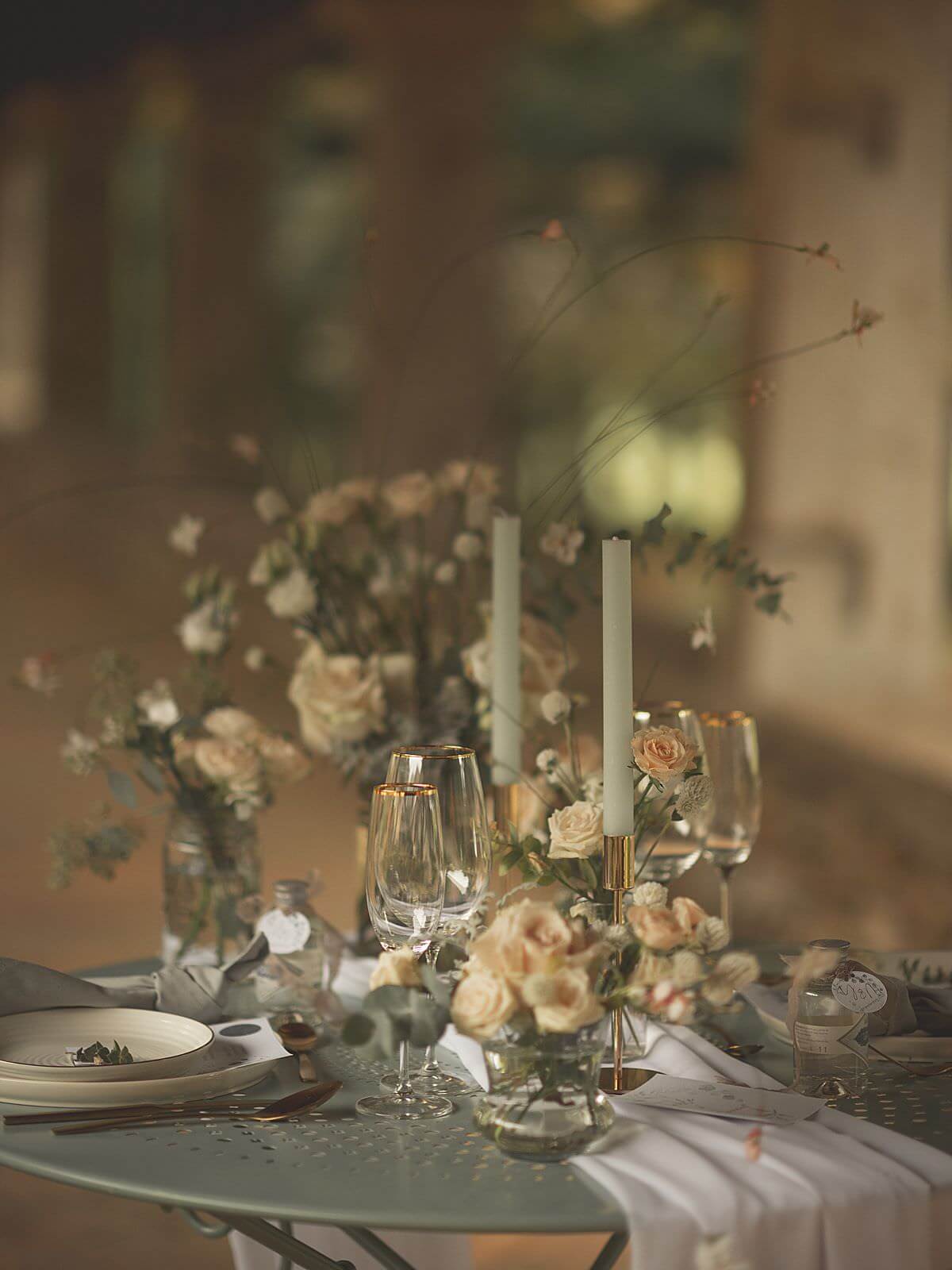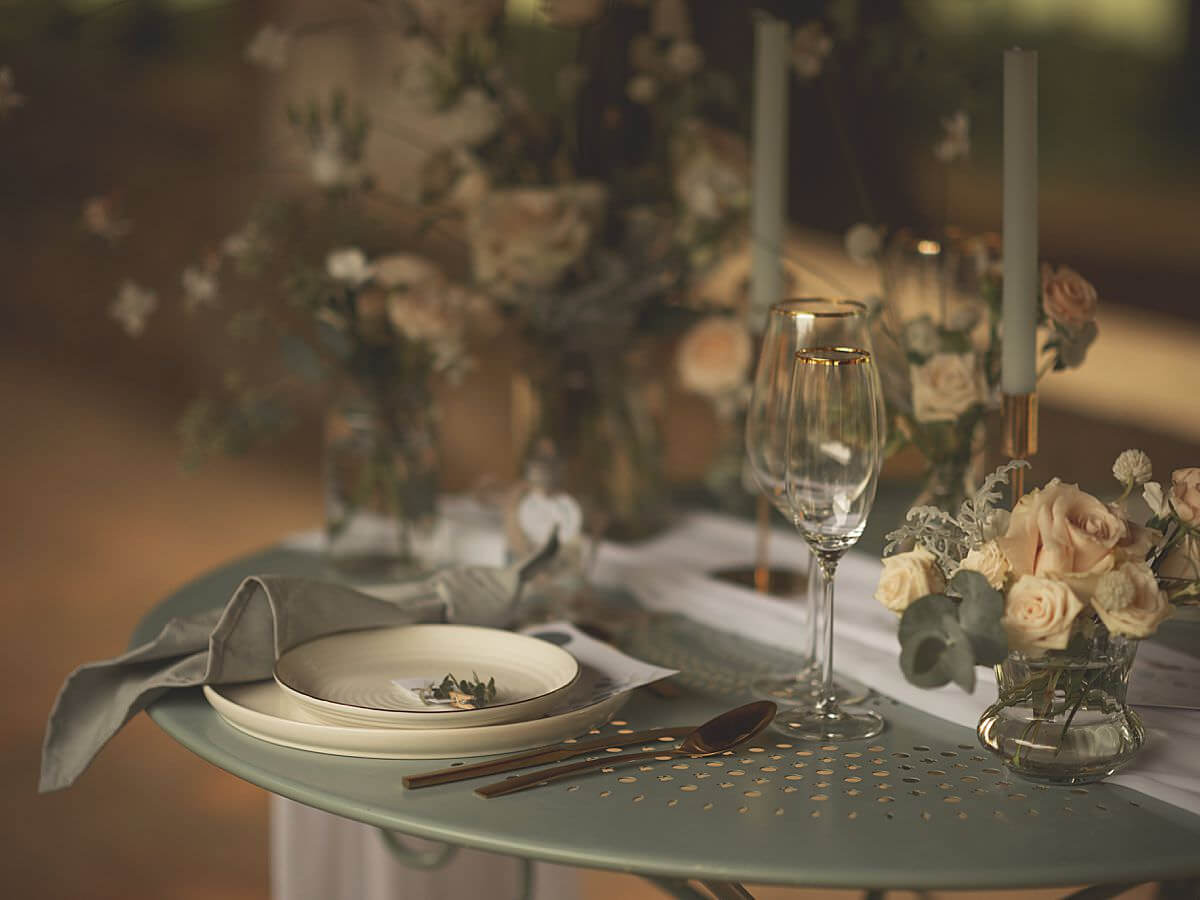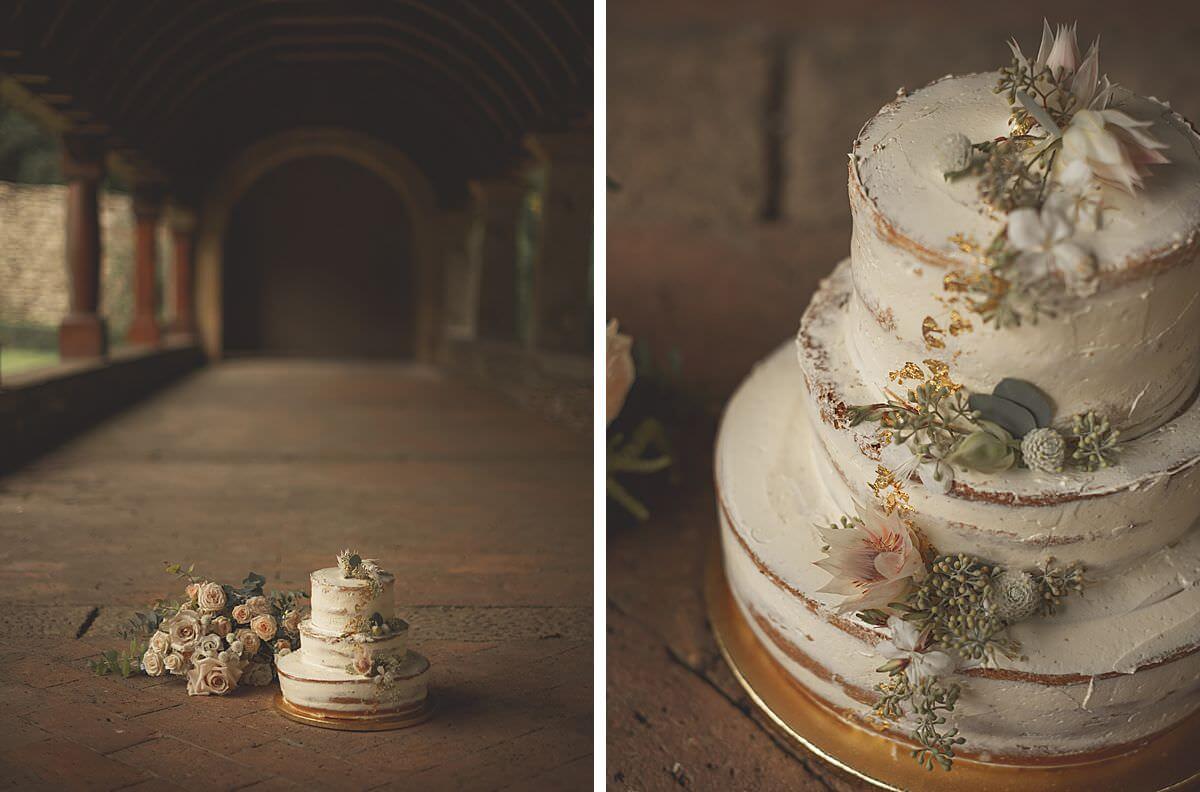 List of providers:
Wedding Planner : Marry & Me (@marryandmeweddings)
Assistant : Elodie Racine (@aileeaudit_)
Photographer : Marie Montibert (@marie.destination.photographer)
Videographer : Florimonte Production (@florimonte.production)
Decoration and stationery : Mademoiselle-C (@mademoiselle_c_ch)
Florist : Histoire de Fleurs (@histoire_de_fleurs_ch)
Hair : Jelena Jova (@_jelenajova_)
Make Up : Anna Ellestudio (@annamakeupneuchatel)
Celebrant : Fruit de ma passion (@fruit.de.ma.passion)
Costume : MLB (@mlbstoresformen)
Dress : Gueule d'Ange (@gueuledangecreations)
Jewelry : Colayco Jewelry (@cco_by_colayco)
Guest gifts : Absinthe de la Distillerie Larusée (@distillerielarusee)
Wedding Cake : Cook with adele (@_cookwithadele)
Models : Yasmine Mansouri (@yasminemansouri1) et Mirko Martinez (@mirkomartinez)